Introducing A New Mid Century Modern Desk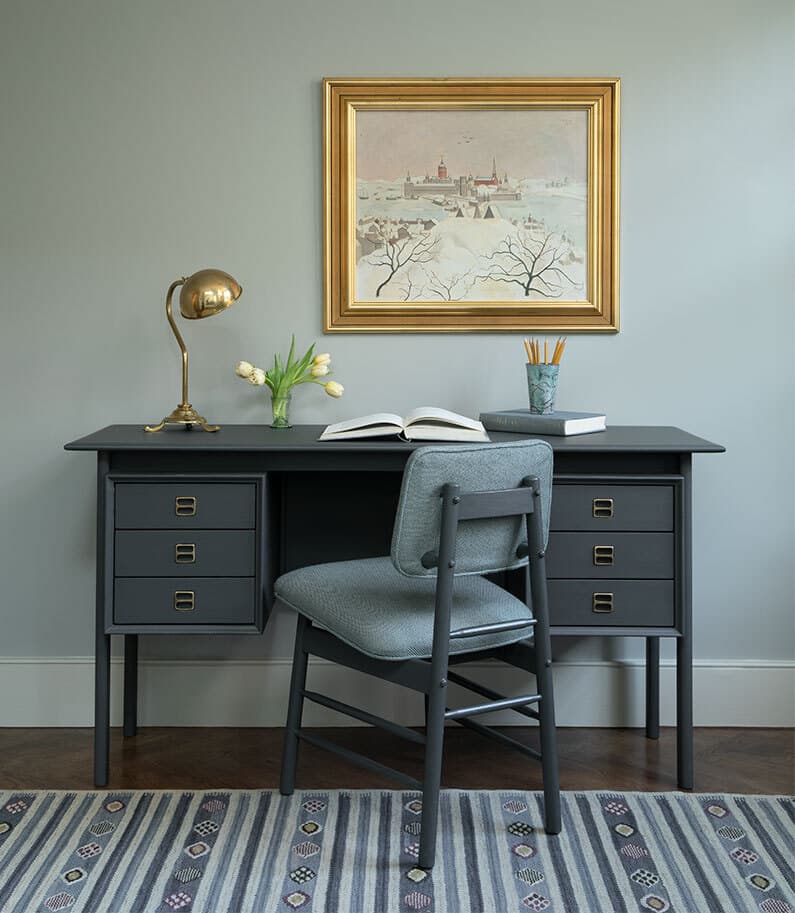 Our new desk, featuring drawers on both sides, was inspired by Danish furniture designer Arne Vodder's 1960s original. The elegant and clean lines of its silhouette makes it as usable today as when it was originally created. The decorative detail of the inset brass handles adds to the appeal.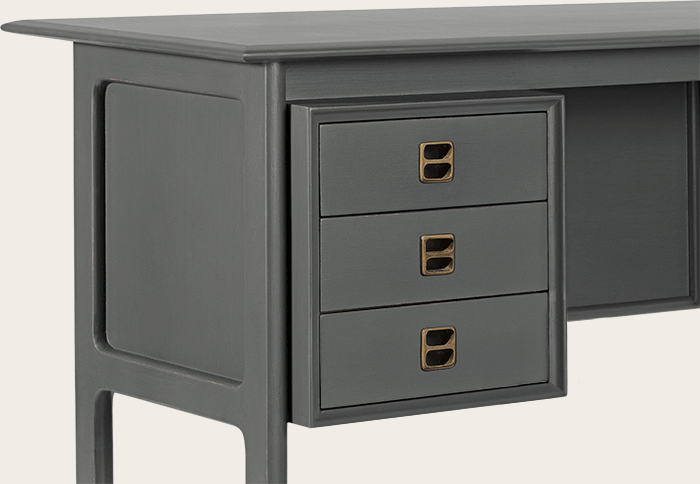 Made by hand from sustainably sourced teak, the desk is completed with distinctive, aged brass handles.
The hand-painted finish perfectly replicates the subtle wear and tear of a piece of furniture that has been lived with and lovingly used.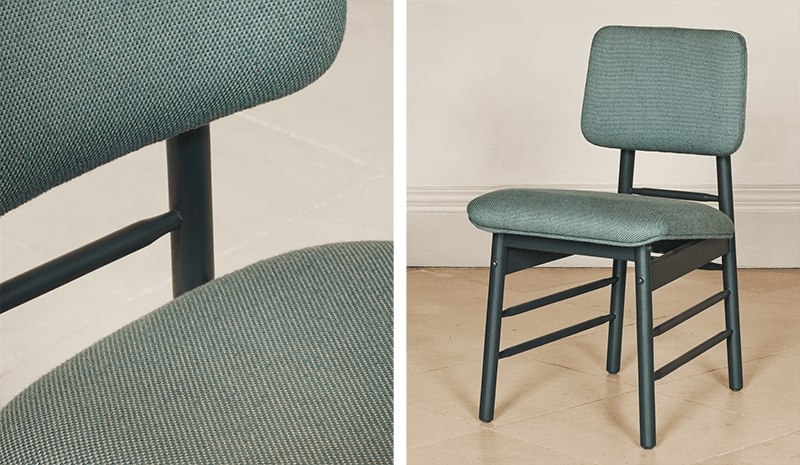 Our mid-century chair with upholstered back was originally designed in California in 1952 by influential Swedish designer and architect Greta Magnusson Grossman.
Carved in sustainable teak and painted & distressed by hand.
The chair, as seen above, is upholstered in our popular Cheverny (colourway Brouillard), a soft and textured fabric hand-woven on historic looms.
Explore our entire Mid-Century Modern Collection HERE