Chelsea textiles annual sale 2019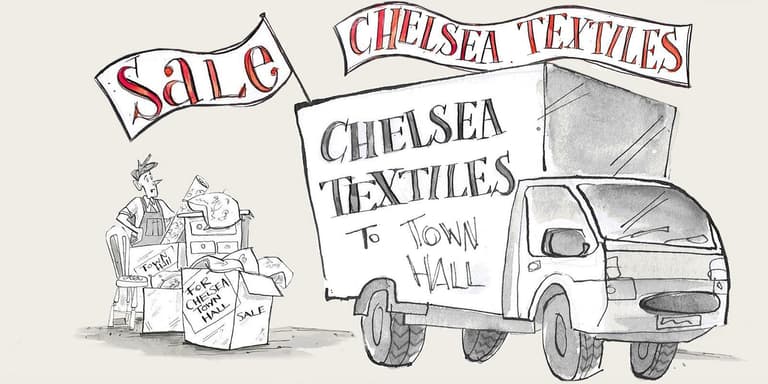 The Chelsea Textiles annual sale is fast approaching so do make a note in your diary.
We are excited to announce that Chelsea Textiles will be moving to its new location on Pimlico Road in December 2019. As a result, the sale this year will feature many showroom furniture samples and panels of embroidery.
Due to the success of last year's vintage and antiques section, we will be bringing more items from our archives. There will be a large selection of Gustavian antiques as well as a selection of Mid-Century Modern items.
The sale will feature exquisite hand embroidered fabrics, bedcovers and cushions at temptingly low prices. In addition to our hand-made and hand-painted furniture, we will have an exciting variety of one of a kind development samples and a great selection of needlepoint cushions, the very last of its kind.
There will be ready-to-hang hand embroidered curtains, so do come prepared with your window measurements. For craft lovers, there will be tables of richly embroidered remnants to create your own handmade furnishing accessories.
NOVEMBER 13th, 14th, 15th, 16th
Chelsea Old Town Hall - King's Road, London SW3 5EE
HOURS: Wednesday 13th - Friday 15th 9am to 7pm | Saturday 16th 10am to 5pm
40% - 80% REDUCTIONS
We look forward to seeing you at our 26th Annual Sale!

The Chelsea Textiles Team