CELEBRATE THE GREAT BRITISH SUMMER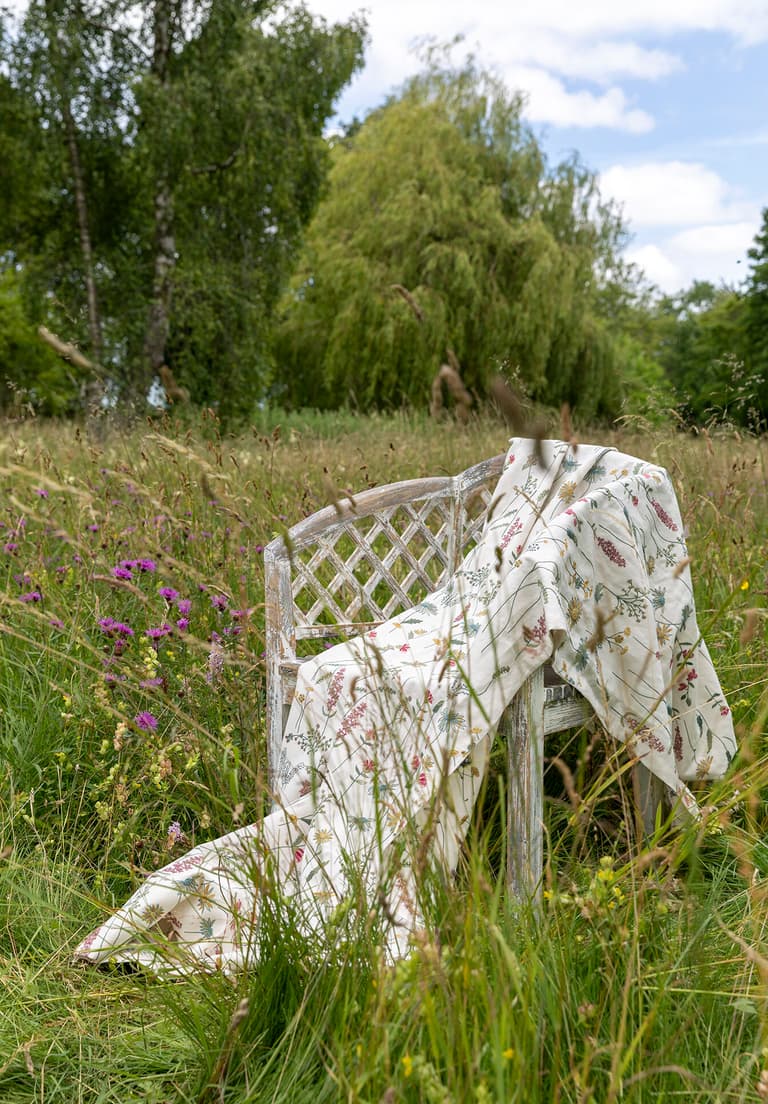 WITH OUR NEW COLLECTION OF GARDEN FURNITURE AND NEW FABRIC, MEADOW FLOWERS, IN COLLABORATION WITH THYME
---
Our new range of garden furniture, inspired by the English countryside, follows in the tradition of latticework furniture made popular by Chippendale in the 18th century.
Each piece is hand carved by master craftsmen employing traditional techniques.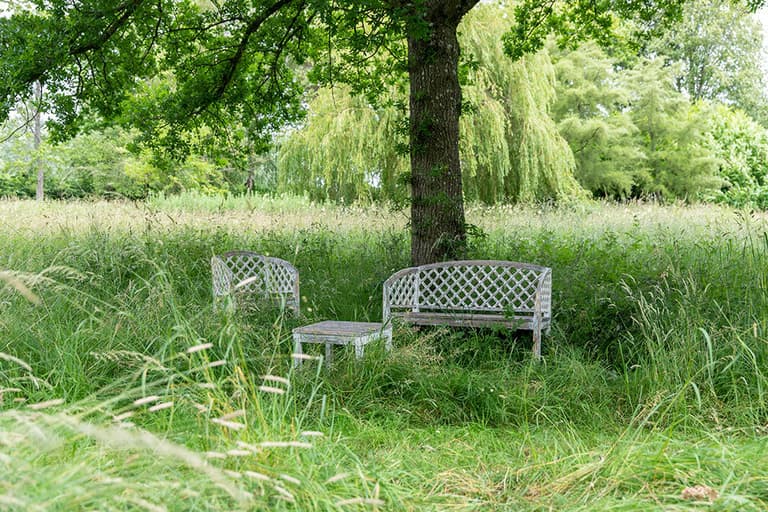 Hand painted and distressed, the finish perfectly imitates furniture exposed and weathered by the elements, as if left forgotten and refound in a secret garden.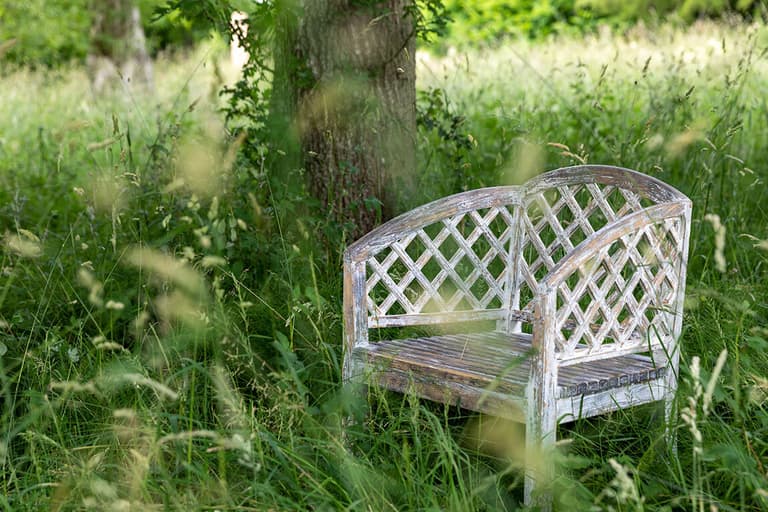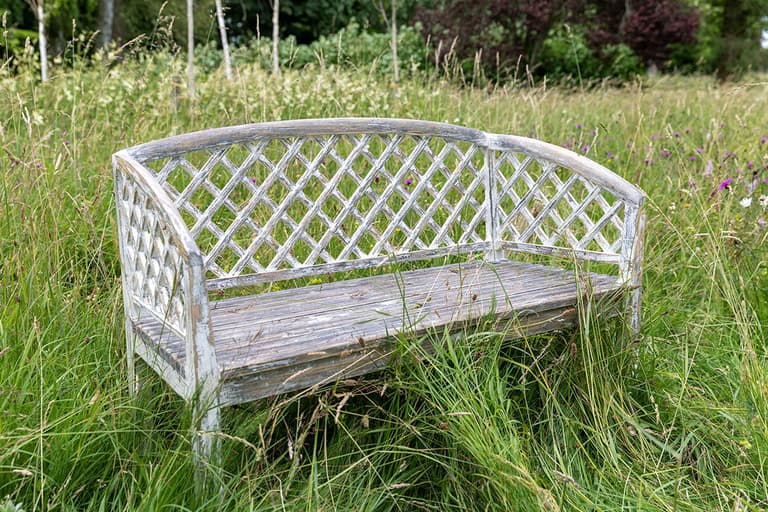 In a collaboration with Thyme in the Cotswolds, the Meadow Flowers fabric and cushions are based on watercolour paintings by Caryn Hibbert. The design perfectly captures the delicate wildflowers in the meadow at Thyme.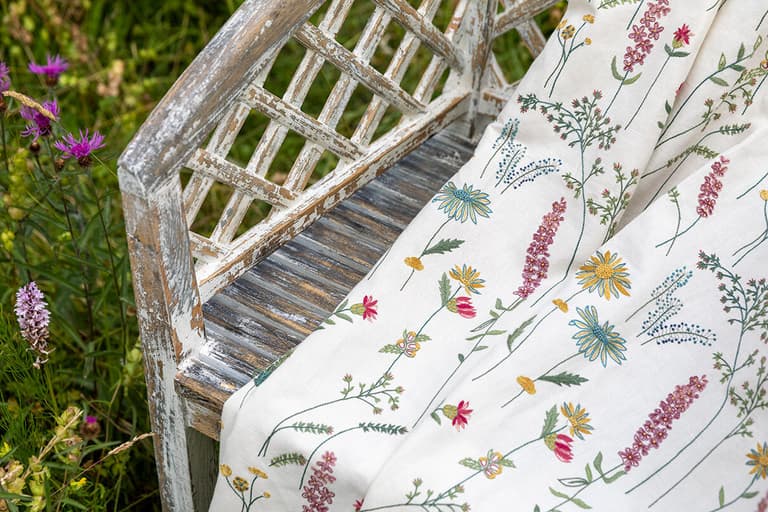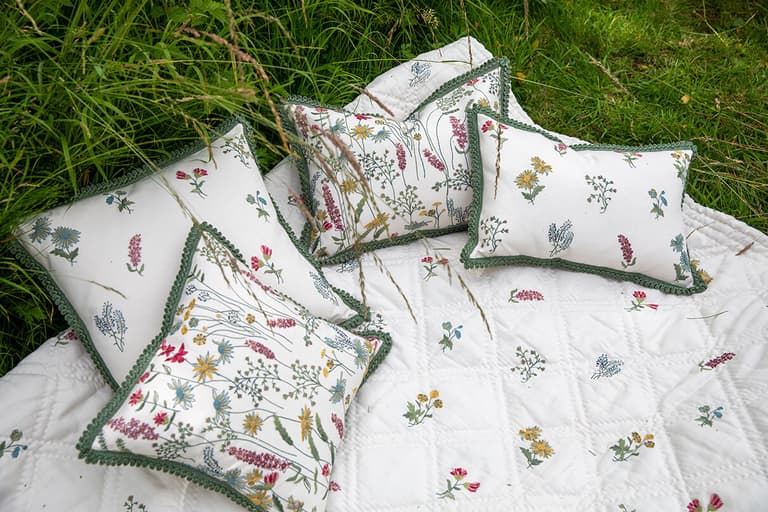 Inspired by the colourful explosion of wildflowers that bloom across the English Countryside in summer, Meadow Flowers comes in an intense original design and also as a sprig version.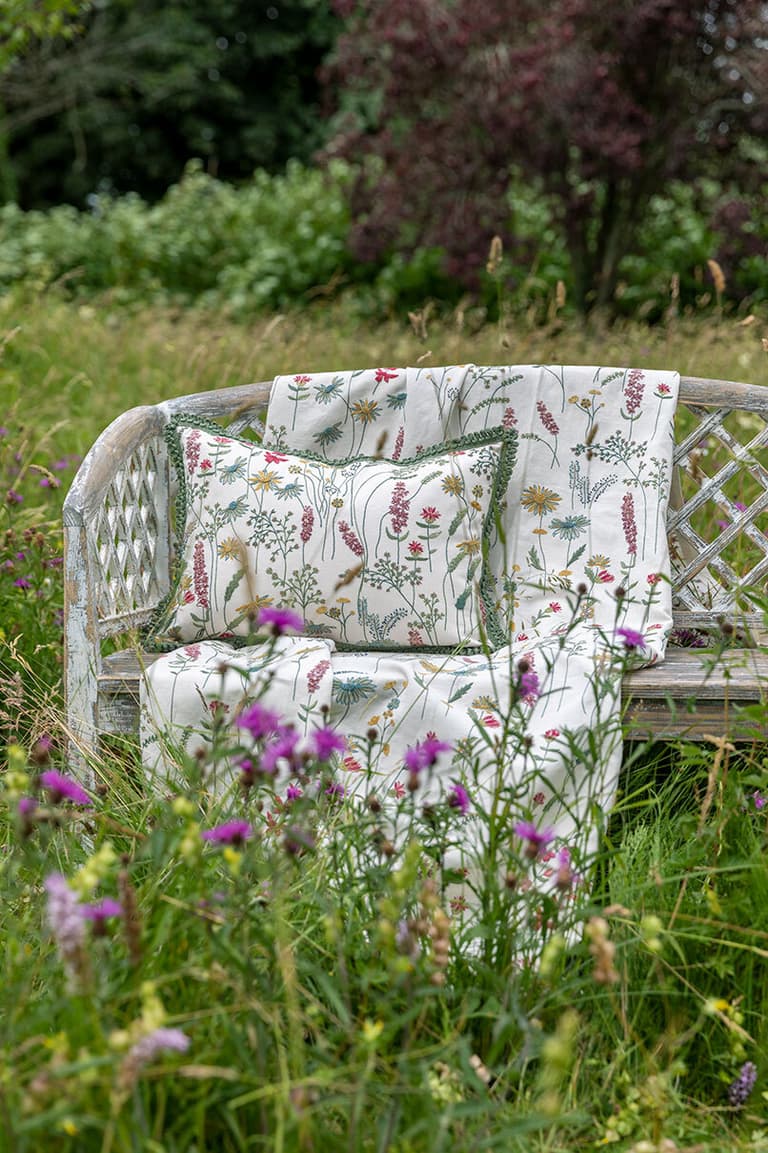 View our English Garden Furniture Collection Here

View our Meadow Flowers Collection Here