KIT KEMP BOOK SIGNING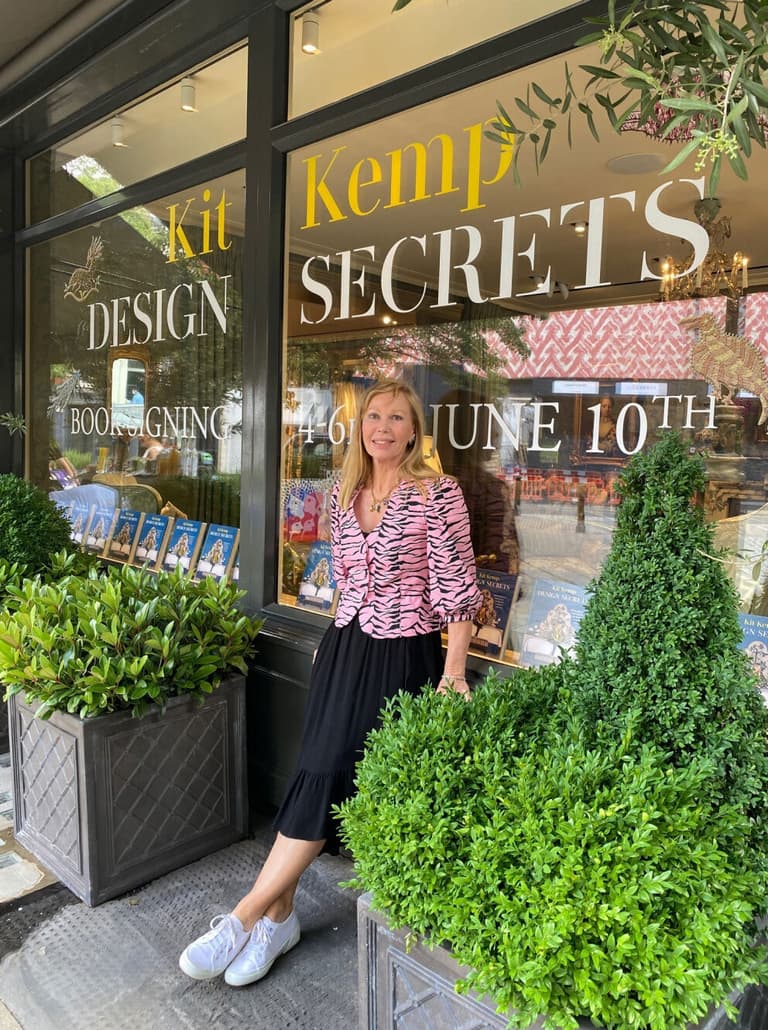 Last Thursday we were delighted to host our first book signing with the inimitable Kit Kemp who spent the afternoon with us in our London showroom to sign copies of her new design bible: Design Secrets.
For the occasion, our Pimlico showroom has been filled with copies of Kit's book nestled amongst a stunning array of flower arrangements designed especially for the event by Woodbrown.
Guests were greeted outside at our Covid-safe cocktail reception with drinks provided by Two Keys who designed a menu of cocktails inspired by Kit's book.
Writing for her own weekly Design Thread blog, Kit said: "This week I was at Chelsea Textiles on Pimlico Road for a book signing of my new book, Design Secrets."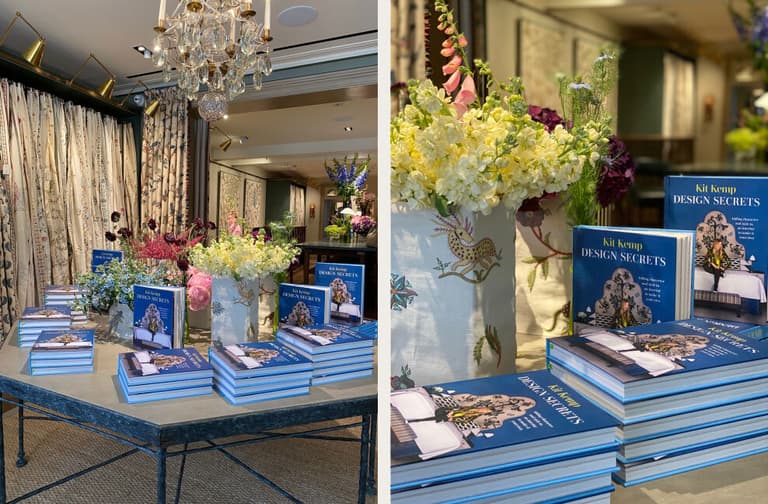 "The iconic shop was filled with flowers and a flow of people enjoying the sunshine and delicious cocktails."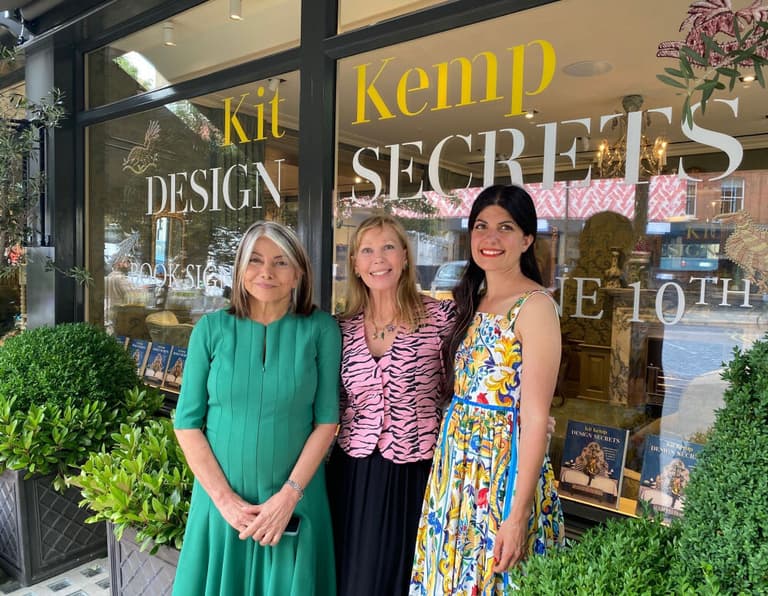 "It was terrific fun with a wonderful summer atmosphere. We were all so happy to be meeting old friends and renewing acquaintances surrounded by beautiful embroidered textiles."