TP Caring Spaces Advent Raffle
Chelsea Textiles is thrilled to be a part of TP Caring Spaces 2022 Advent Raffle. There are 25 incredible design related prizes to be won, many generously donated by leading people and organisations in the design community. From December 1st, a new winner will be announced daily right through to Christmas Day.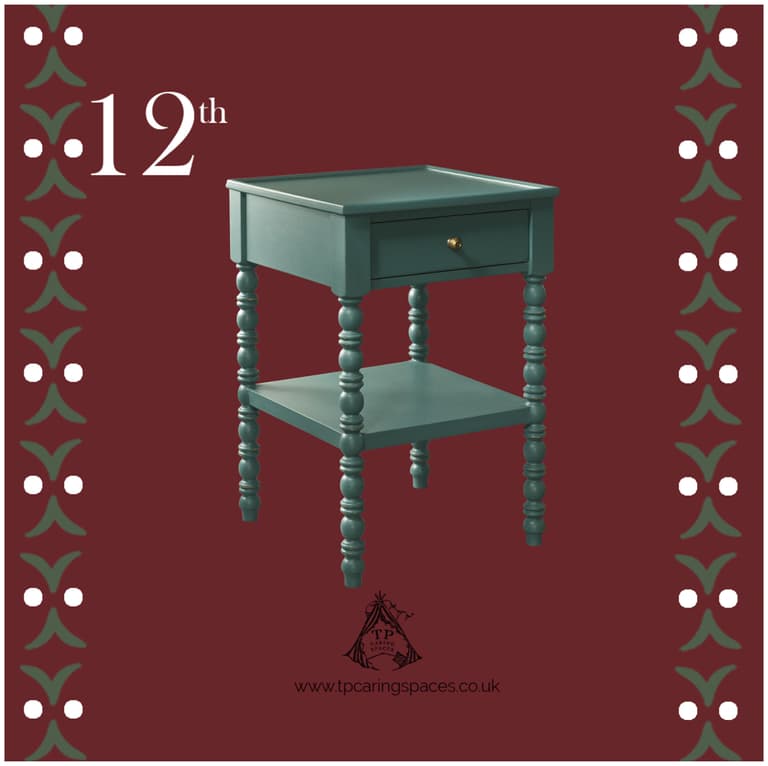 Chelsea Textiles has donated a Bobbin Bedside Table from the range of furniture developed with Turner Pocock. The bedside table can be selected in the colour of the winner's choice.
YOU CAN SEE ALL THE PRIZES AND GET YOUR RAFFLE TICKETS HERE.
TP Caring Spaces was an initiative set up to help with the effort to support front-line health workers and patients generally. Always practical and sensing the urgency, they fast realised that they could use their design skills in a new format: to create places for respite from sickness, worry & often unrelenting shift-work in hospitals, clinics and charitable centres.
"We believe that your environment can have a profoundly restorative effect and there are so many charities, initiatives and institutions that are in desperate need of these havens of calm and comfort."
- Bunny Turner & Emma Pocock