The Museum of the Home Yard Sale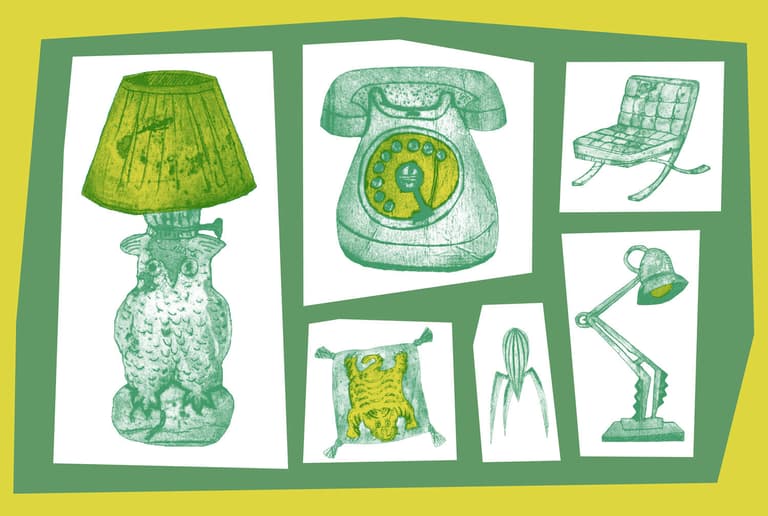 Chelsea Textiles is very excited to take part in the Museum of the Home's Yard Sale where designers, makers and coveted interiors brands will be supporting London's homeless women and families. For more information see below:
---

Book your tickets now

Early bird access ticket For early access 9am to 10am

General Yard Sale admission For access 10am to 4pm

Exclusive access to stallholders

Grab an early bird ticket if you would like to chat with any of our stallholders including:

- The team from House & Garden
- Jermaine Gallacher, interior designer and Evening Standard design writer

Your early bird ticket allows you to arrive at 9am, an hour before the Yard Sale opens to everyone else.

Early bird access ticket For early access 9am to 10am

Talks and tours throughout the day

We have a supporting programme of ticketed talks and workshops exploring ideas of home to join throughout the day, including

Making mindful African Art with Birungi Kawooya10.30am–12.30pm in the Studio

Think you "can't draw"? So what? Collage art is all made up! Artist, Birungi Kawooya will help you to relax and explore your creativity with vibrant African print textiles. No art experience required. For more about Birungi

Book now

Botanical hand-painted card making with Scribble & Daub10.30am in the Plain English Kitchen

Join illustrator Caroline Kent of Scribble & Daub for a workshop creating hand-painted cards with botanical designs. Using a dip pen and brightly-coloured inks, you'll be guided by Caroline in finding your creative streak. For more about Caroline

Book now

Wax Ikebana workshop with Lola Lely and The New Craftsmen10.30am–12.30pm in the Pavilion

Lola will guide you through innovative techniques which turn wax waste into delicate and life-like ikebana flower arrangements. You will leave this workshop with your very own unique wax linen flower arrangement and a handmade ceramic ikebana stone to display your creation. Learn more about Lely's work

Book now

Textile damage and repair with Celia Pym2–4.30pm in the Pavilion

Bring your own worn-out, much-loved cardigan, pair of socks or other knitted garment to Celia Pym's darning workshop, and learn how to mend it with love. Celia turns darning into a storytelling craft, drawing out the stories and meanings behind the damage and the way it is repaired. For more about Celia's work
Designers and makers at the Yard Sale include
Matilda Goad: Decorative home accessories
Frances Loom: Ethical lifestyle brand specialising in handwoven, antique rugs
East London Cloth: Traditional household linens made in Hackney
ROOMS of Clapton: French antiques to mid-century furniture and gifts
Bloomsbury Revisited: Unique lampshades in the style of the Bloomsbury Set
Mouki Mou: Lifestyle store with an emphasis on comfort, quality and design
Neisha Crosland: Renowned London-based textile designer working across homewares, book covers and museums
Maya Njie: Hackney-based perfumer working with scents that are deeply rooted in her own Swedish and West African culture
Plain English: Handcrafted cupboard and kitchen makers
Weruzo: Lifestyle and design objects embodying a creative collaboration with African cultural and craft histories
Liha: Beauty products with African roots and a quintessentially British attitude
The Garnered: Retailer bringing together artisanal excellence from around the world
Supporting London's homeless
Stallholders will donate a percentage of their takings to our Behind the Door campaign, which works with the London Homeless Collective, a group of 25+ partner charities working with homeless people 365 days a year.