MOGHUL Flower: A NEISHA CROSLAND CLASSIC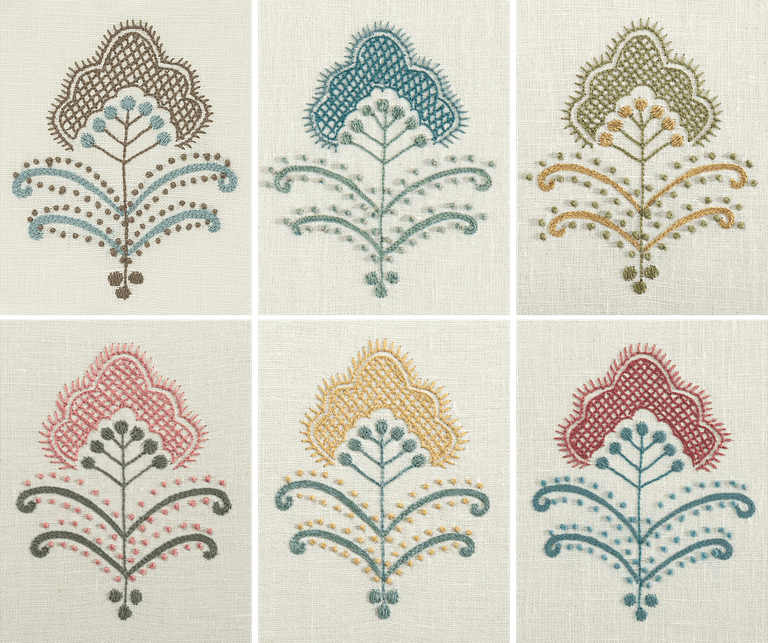 CHELSEA TEXTILES ARE PLEASED TO PRESENT MOGHUL FLOWER IN 5 NEW AND DELIGHTFUL COLOURWAYS, PERFECT FOR SUMMER
---
Inspired by her trips to India and her original best selling hand-embroidered Moghul Flower pattern, Neisha Crosland has expanded the collection of fabrics to include the sinuous Moghul Leaf, which comes with a border or as a stripe and Moghul Patch, in two different sizes, consisting of a delicately embroidered lattice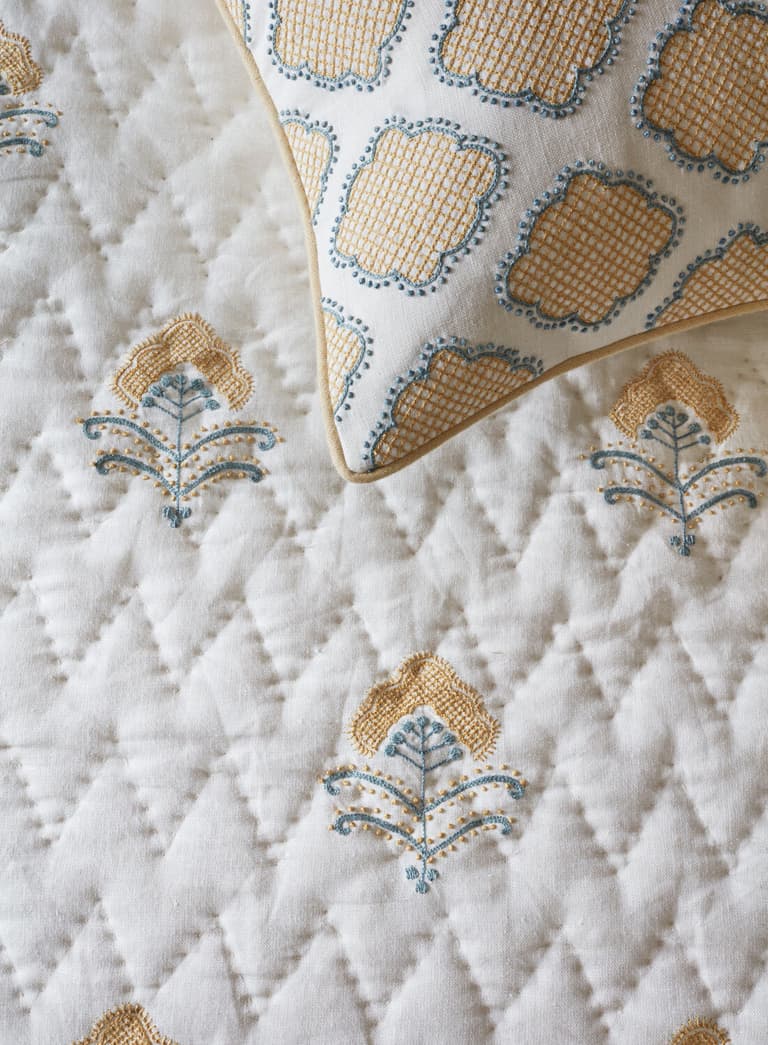 The fabrics in this collection bear Neisha's modern interpretation of Moghul Ornamentation. Moghul patch consists of an embroidered lattice contained within a softly scalloped shape reminiscent of the finest features of a Rajhastan palace.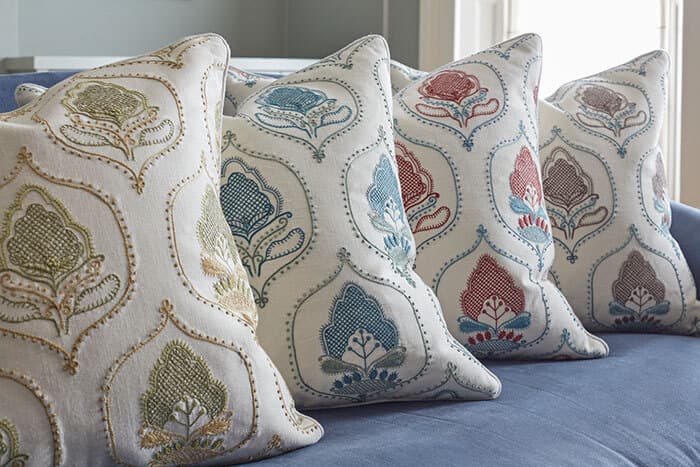 Moghul despicts a stylised floral motif within a French knot trellis.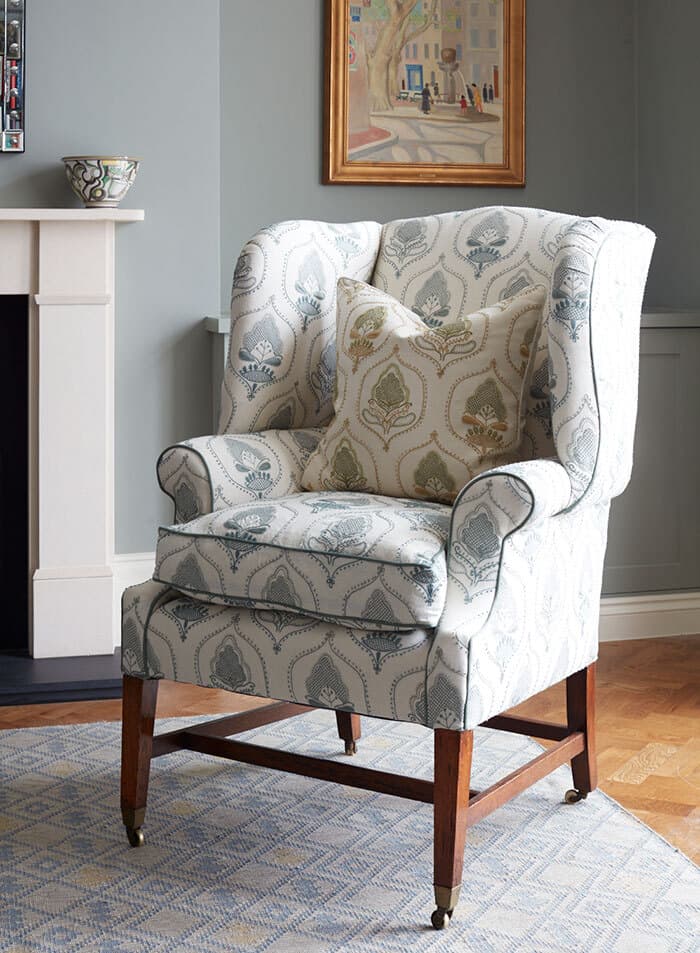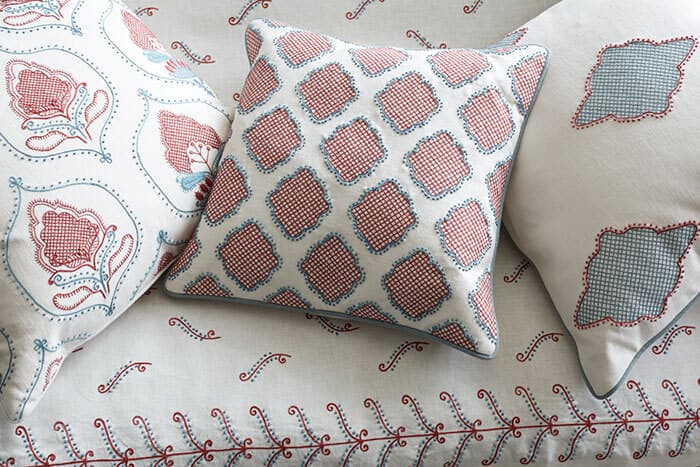 The collection, with varying scales and density of embroidery, are designed to work together in a scheme.