EMMA SIMS HILDITCH BOOK LAUNCH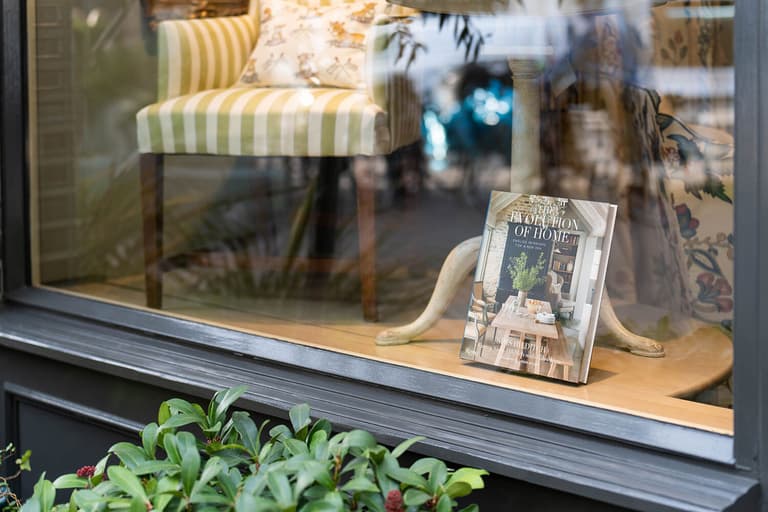 For the launch of the book Emma created a special set-up at our Pimlico showroom featuring her latest furniture collection in collaboration with George Smith, upholstered in Chelsea Textiles hand embroidered and woven fabrics.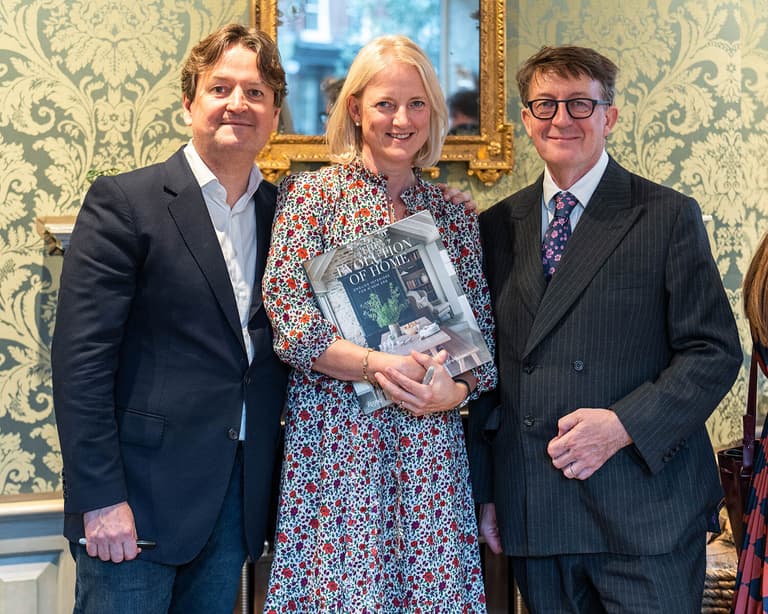 Emma said: "It was a real joy to celebrate the launch of our first book: The Evolution of Home: English Interiors for a New Era at the Chelsea Textiles showroom in Pimlico Road. We were privileged to be granted permission to restyle some of the interior to feature our Sims Hilditch Furniture Collection created in partnership with George Smith and covered in beautiful fabrics by Chelsea Textiles - including Dianthus Vine, Marcel Stripe and Bampton. The result was a comfortable and inviting space that embodied the fine quality and beauty that Chelsea Textiles is known for – and that we champion in our interiors."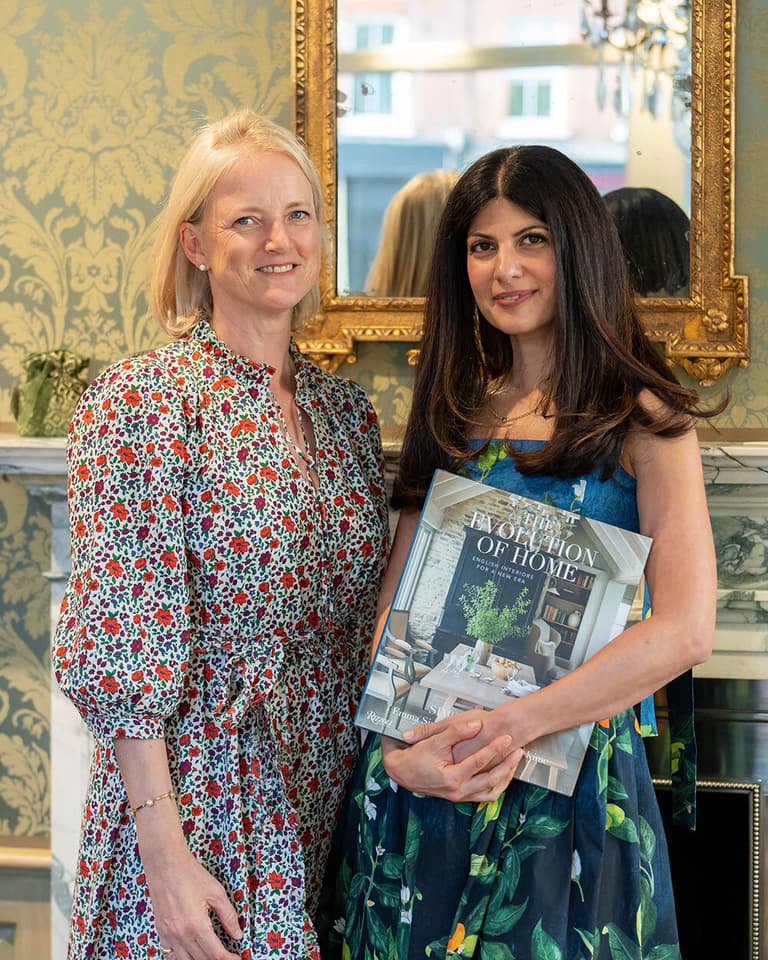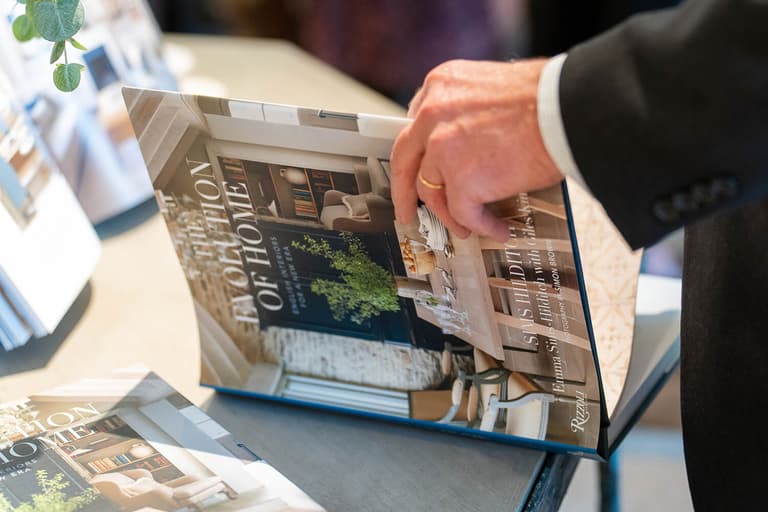 "The book, which is published by Rizzoli and co-authored by Giles Kime, is an acknowledgement of how the way we live in our homes has evolved over time. Comfort, practicality and the cultivation of a relaxed aesthetic are the key to successful interior design today, whereas decades ago homes were often more imposing, formal spaces that were designed primarily to impress. The book has been split into eight chapters that focus on the key areas of the home that the Sims Hilditch team review when designing an interior. Each chapter is supported by brand new imagery from a cross section of our city, country and coastal projects which showcase how each room can be made into a functional and attractive space that our clients want to use."