Ashenwood by Kit Kemp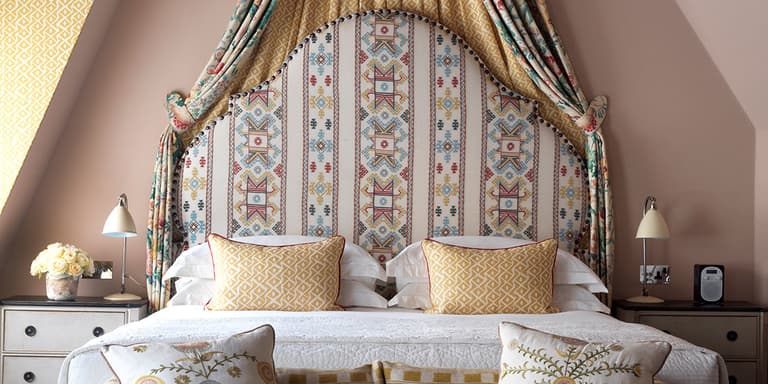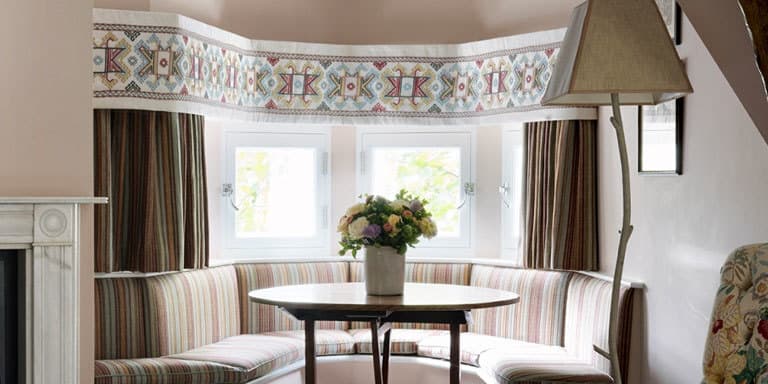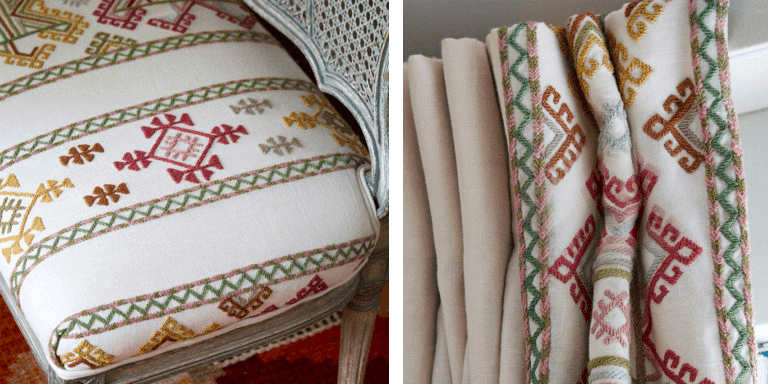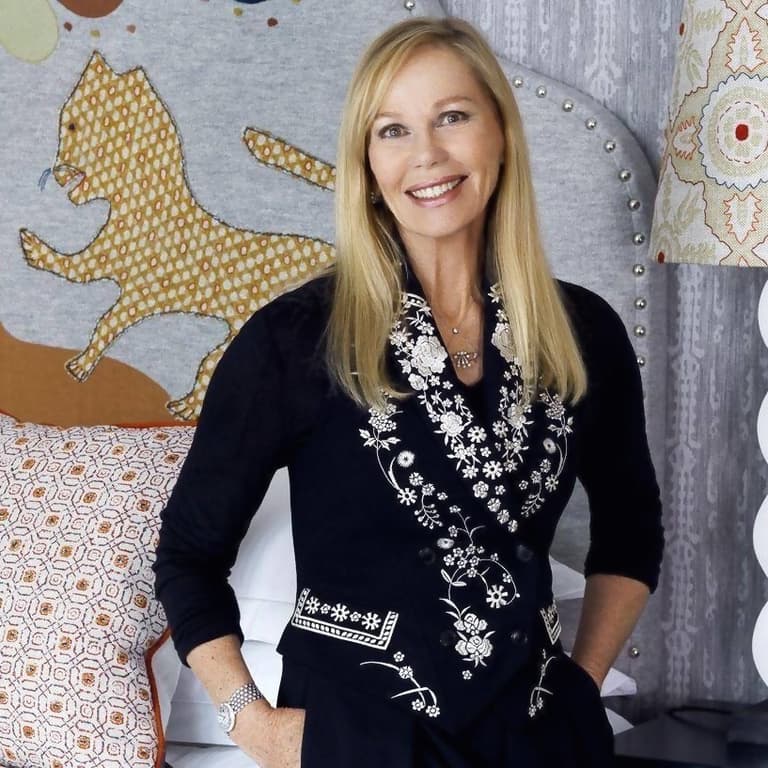 ---
'Ashenwood' is one of my recent fabric designs created with Chelsea Textiles.
This embroidery is made by hand using English wool and feels very bespoke and individual. It is called 'Ashenwood' after an area of the New Forest where we walk our dogs. Hearing this word always evokes fond memories.
We created the fabric in three colourways: Autumn, Summer and Spring.
In the Junior Loft Suite at Covent Garden Hotel (top image), we have used 'Ashenwood' in the Summer colourway. The little touches of sky-blue make the room feel cool despite being surrounded by warm yellows and pinks. Sometimes, it is just that little thread that instills the necessary balance. The geometric pattern works perfectly with the classic floral. The vertical lines of the design leading up the headboard accentuate the height of the room.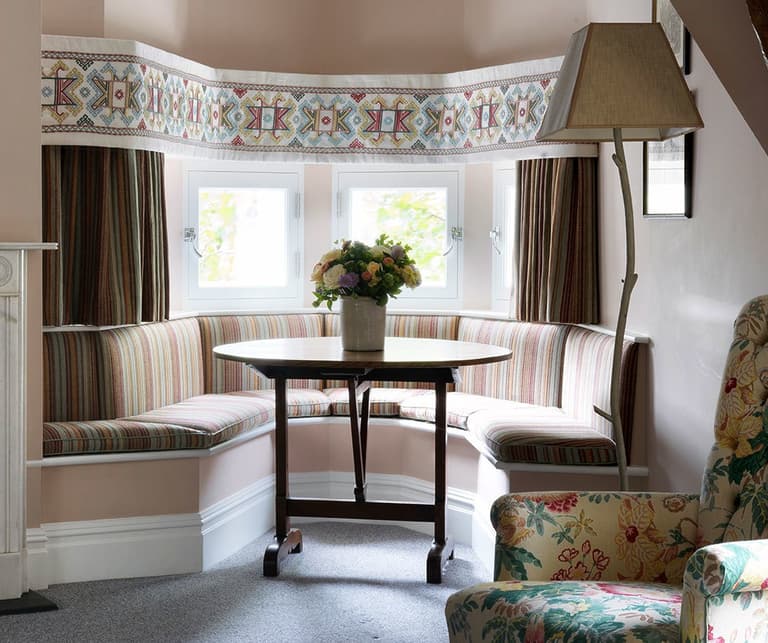 In the window, we have used the fabric horizontally as a pelmet. It always creates interest to run fabrics both ways.
---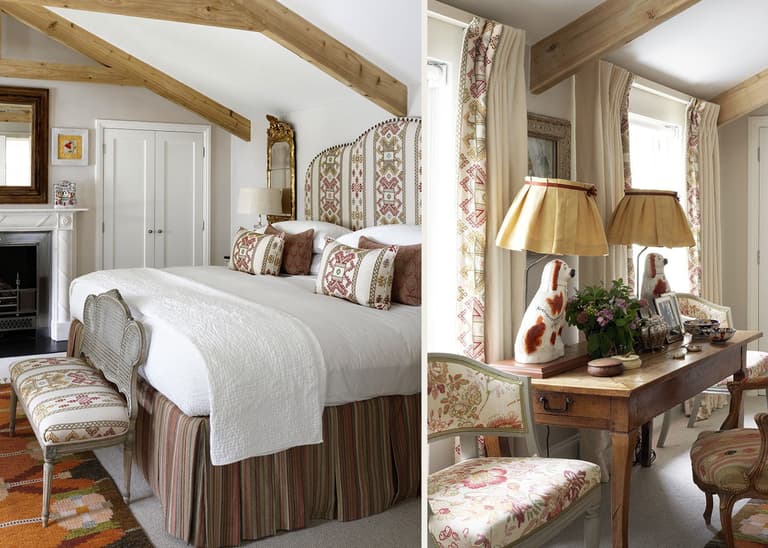 'Ashenwood' also works very well in more neutral schemes. In this bedroom (above and below), we used the Autumn colourway as the main fabric, adding warmth to the white walls of the room.
I love how the fabric works perfectly with the objects in the room, such as a Staffordshire porcelain dog lamp or the small Imari collection on the light timber desk.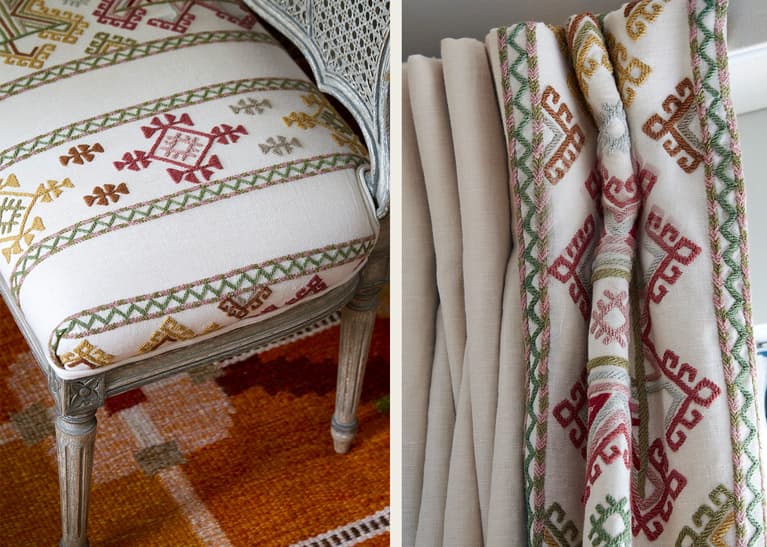 To keep the room fresh and crisp, I have used the 'Ashenwood' fabric on the leading edge on the curtains, which makes the space brighter.
---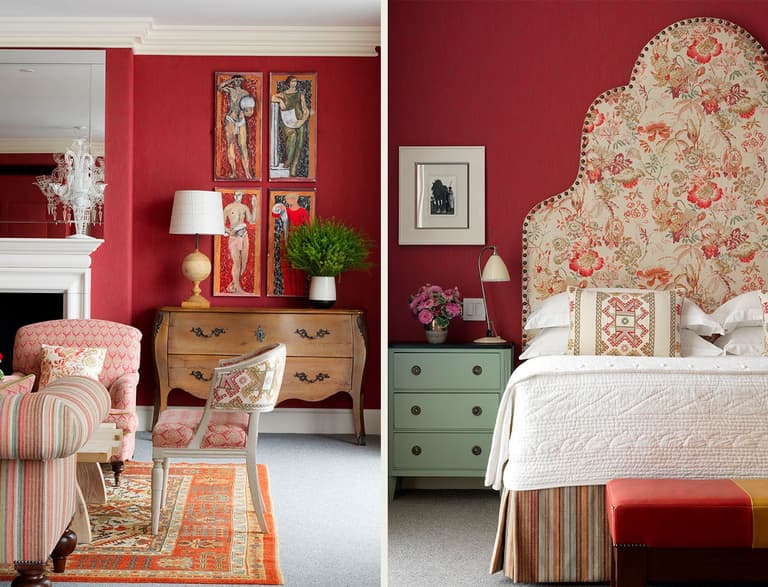 In this suite at Crosby Street Hotel, we have used 'Ashenwood' on the back of our Whitby chair. The fabric is carried through to the bedroom as an extra detail on the bed cushions to harmonise the scheme.
---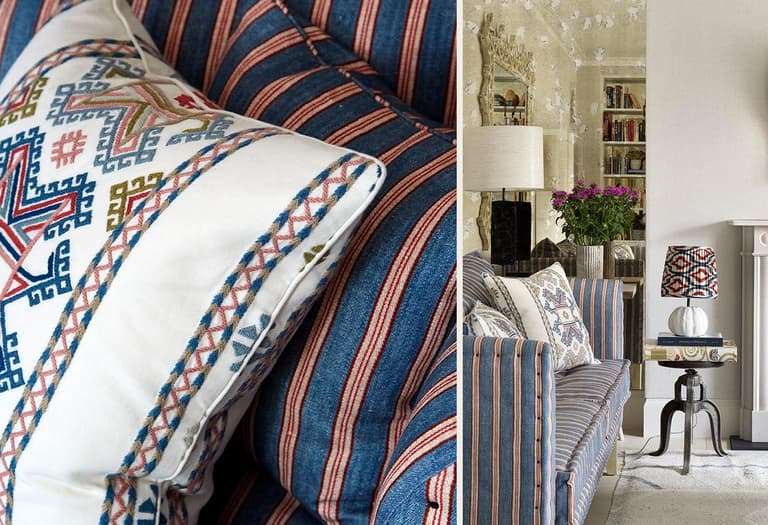 Sometimes all you need is a small accent to lift up an entire space. This living room scheme is fresh and light but still feels highly bespoke.
The 'Ashenwood' fabric in the Spring colourway picks up the blues and different shades of deep raspberry.
Little details, such as the cushions in contrasting fabrics and the pumpkin lamp with a colourful lampshade, make this room feel like home.
---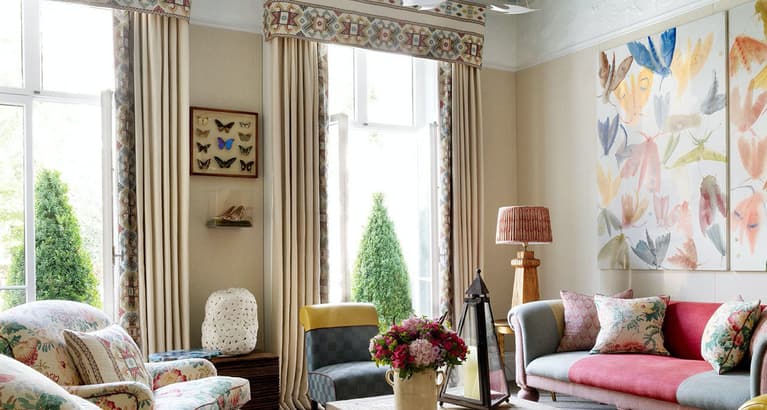 In the Drawing Room at Number Sixteen in South Kensington, the graphic quality of 'Ashenwood' creates an interesting contrast with the more traditional floral patterns, whilst harmonising beautifully with the soft pastel colours.