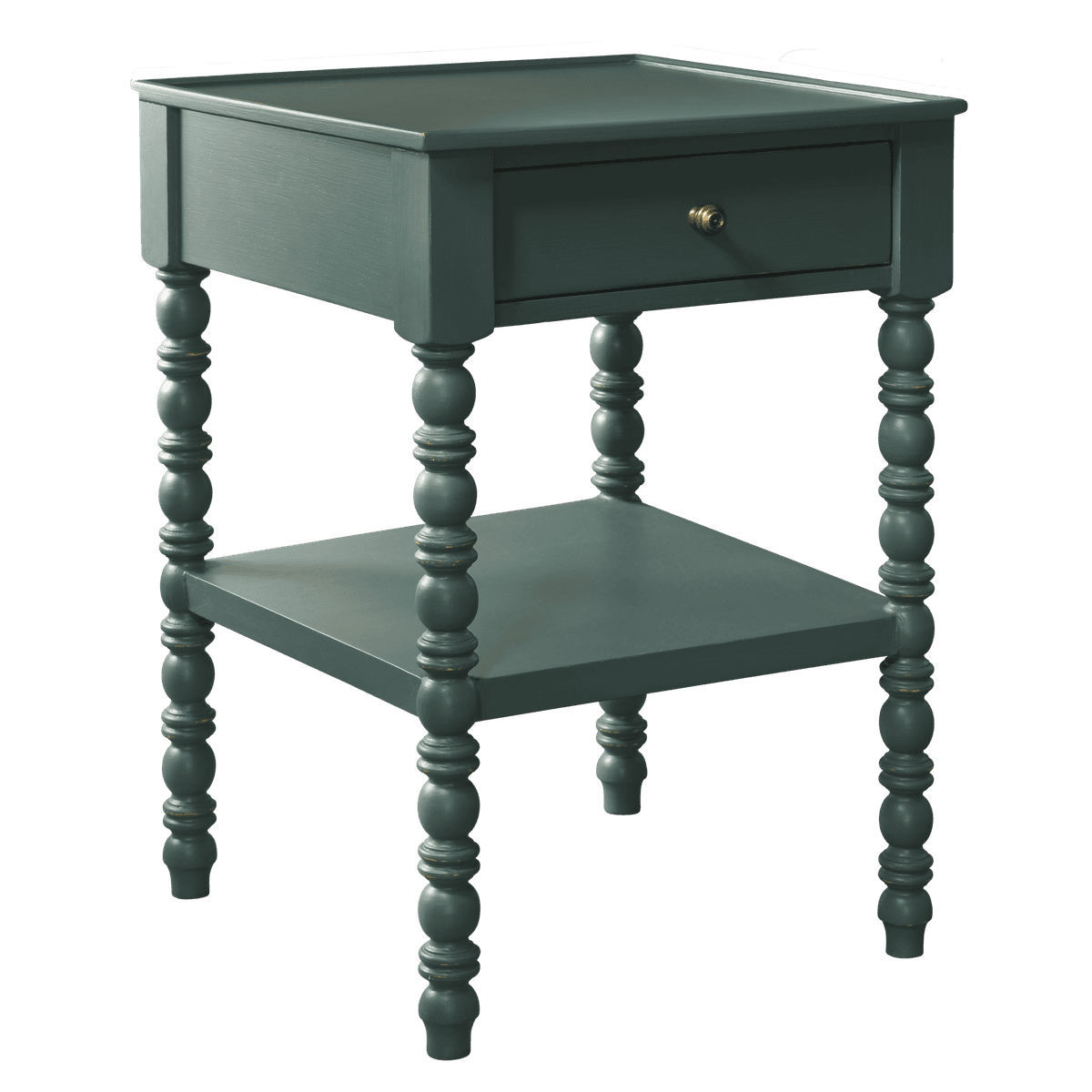 Bobbin bedside table
Part of the Bobbin Collection, a collaboration with Turner Pocock.
Also known as 'Spool' furniture, first seen in the mid 17th Century in the US and Northern Europe, when makers began using off-cuts from factories producing sewing bobbins to create whimsical designs for chairs, beds, cribs and more.

Hand carved and hand painted
Solid wood legs and frame, sustainably sourced teak

Available in a choice of colours and finishes.
Style number

BOB030
Size

H65 × W45 × D45 CM

H25.5 × W17.5 × D17.5 ″
Mid-Century Modern Signature Colours
Junior signature colour