Coronation Cushion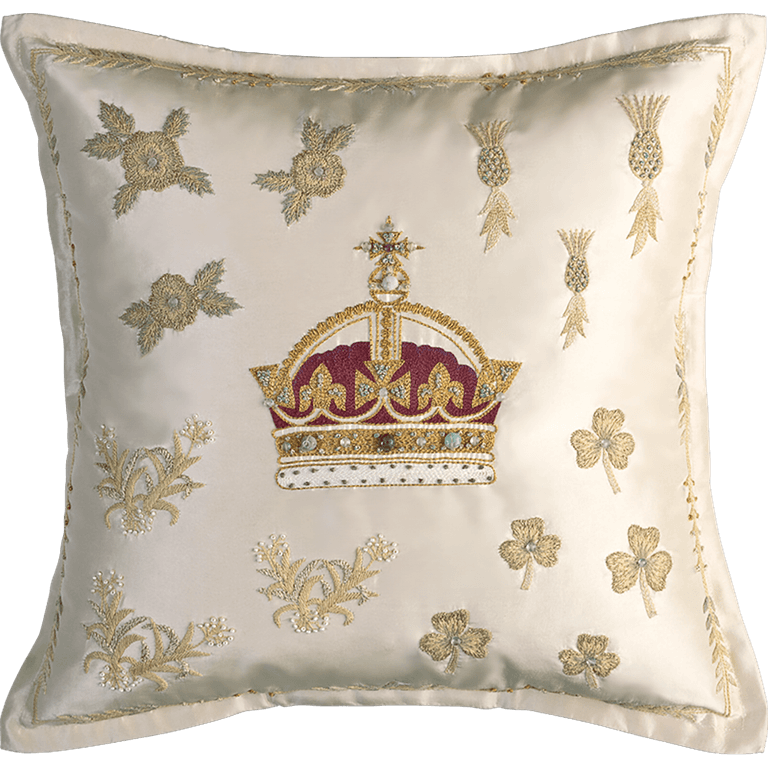 Celebrating the Coronation of King Charles III
As we look forward to the coronation of King Charles III and Camilla, the Queen Consort, Chelsea Textiles has designed a unique cushion to mark the occasion.
The silk cushion, is studded with semi-precious stones including green and purple fluorite, opal and finished with a large emerald in the crown.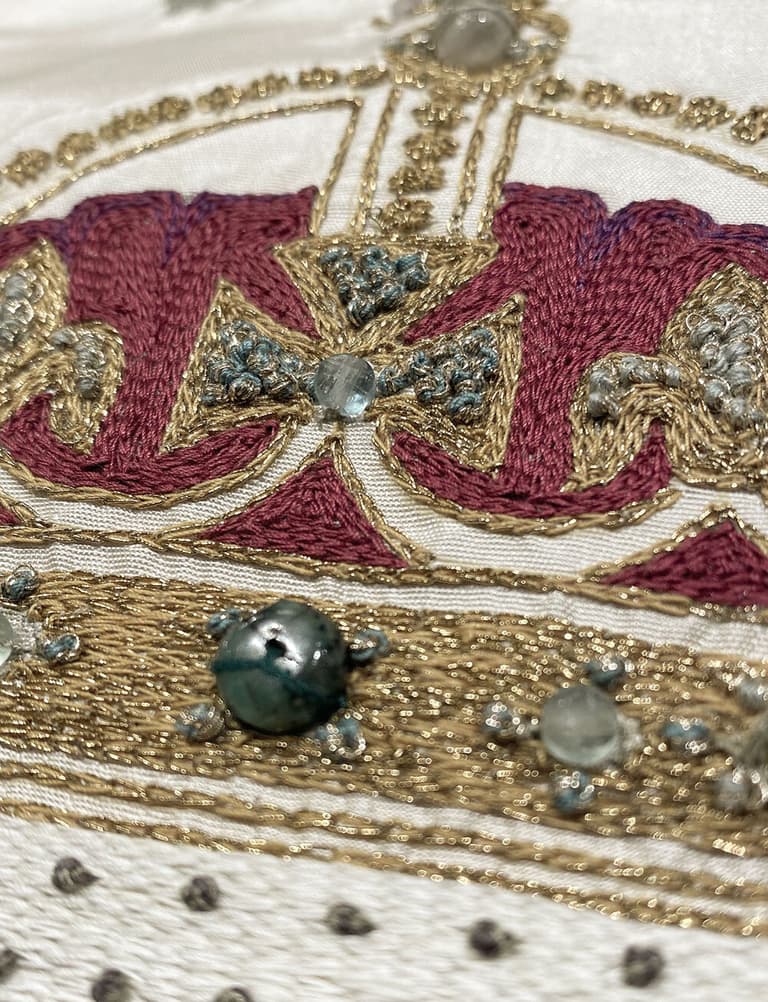 The exquisite design reflects the St. Edward's coronation crown, surrounded by the four national flowers of Great Britain, as depicted on Queen Elizabeth II's coronation gown: the English rose, Scottish thistle, Welsh flowering leeks and Irish clover.
Embroidered by hand with antique gold thread, beaded and finished with french knots with the finest attention to detail.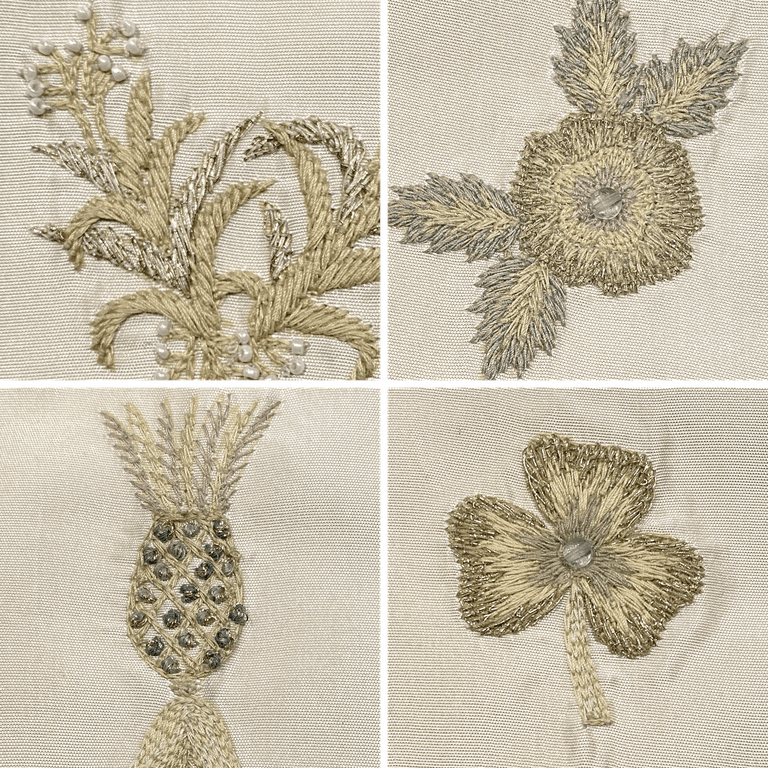 A unique cushion befitting such an historic occasion, and perfect keepsake to be cherished for a lifetime.