Less is More - Our Collection of Small Prints & Prints with Embroidery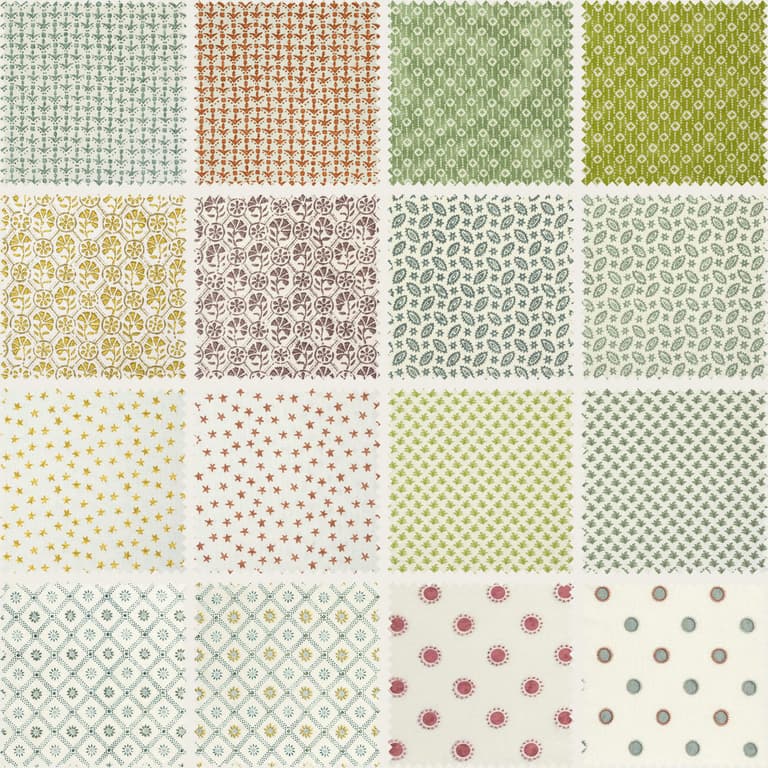 This collection of hand screen-printed fabrics, which make ideal linings for bedcovers and cushions, is printed in a range of colours selected to perfectly complement Chelsea Textiles signature hand-embroidered fabrics. Also included in the collection are designs embellished with hand embroidery. The irregularities inherent in the hand-crafted process add a vintage and entirely authentic quality to these unique fabrics.
Our interactive colour selector allows you to experiment with different embroidery colours and combinations. First select your design, then you have a choice of our four print colours, which are currently in stock. You can then choose from a selection of embroidery colours, though in reality the colour choice is unlimited.