In Love with Velvet
DISCOVER OUR 8 LUXURIOUS VELVETS

Our cotton, linen, alpaca, mohair and silk velvets are steeped in centuries of textile tradition and come in an authentic palette of 18th century colours designed to complement our signature embroideries and other woven fabrics.

Each has its own distinctive drape, lustre, tactile & mellifluous qualities. But all are luxurious and sourced from the finest mills using traditional techniques.

Our Petit Velours, Croix de Velours and Canfort are all 100% silk jacquard velvets, woven on rare and custom looms built by a boutique loom builder in Belgium.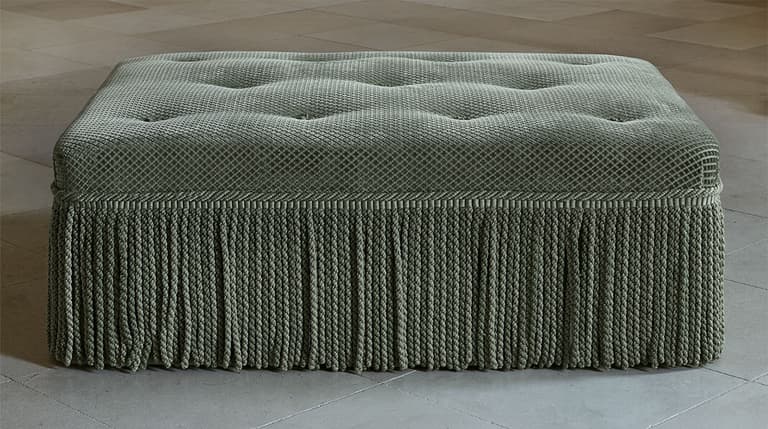 The silk pile yarns are wound onto nearly 2000 individual bobbins, each of which is hand placed on the creel at the back of the loom, a technique that employs age old traditions.

The weaving on these looms is an artisanal, slow and elegant process.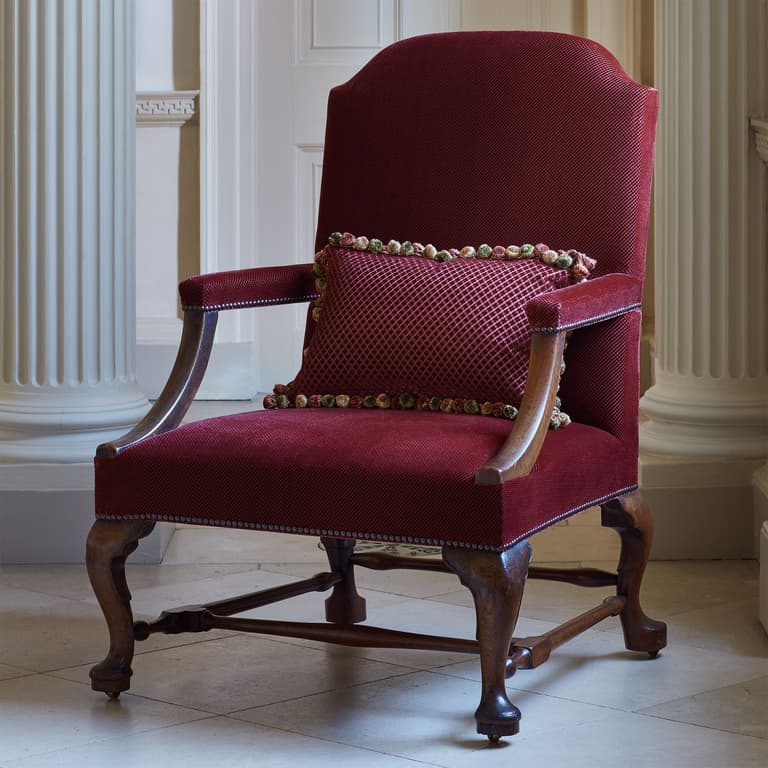 We have 2 100% linen velvets: Mafalda (pictured below) is available in a palette of authentic 18th century colours, and has a more 'slubbed' finish than its related fabric Mandria, which gives it a more rustic feel.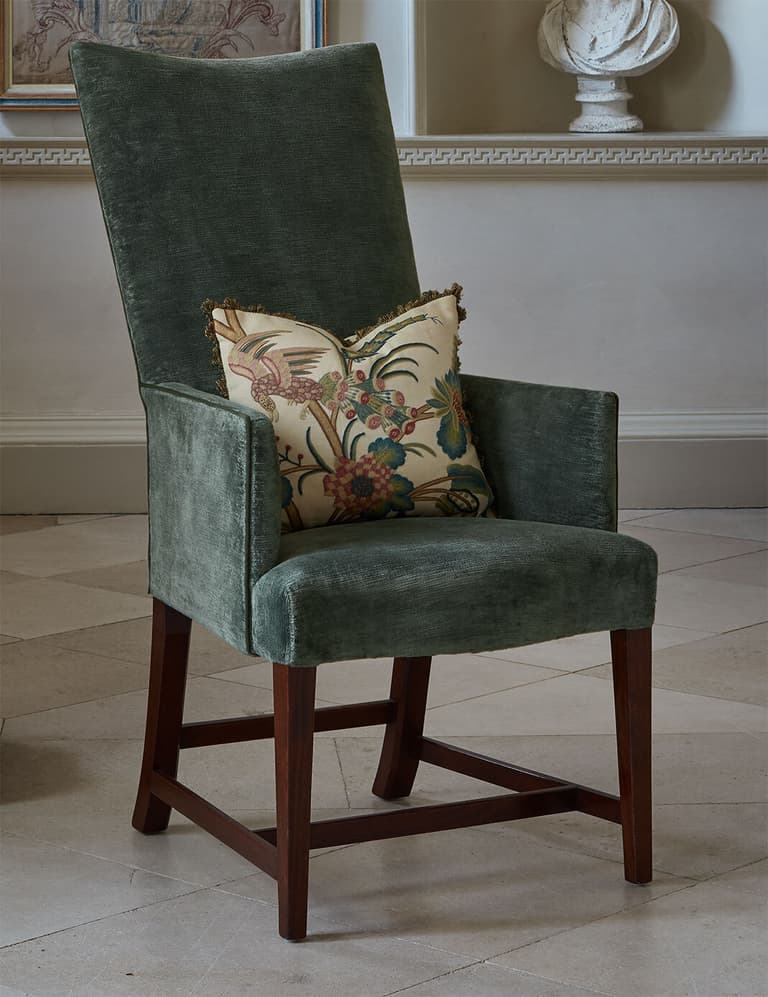 Both Mafalda and Mandria (below) are weighty and are ideal for upholstery, both improving with age and wear.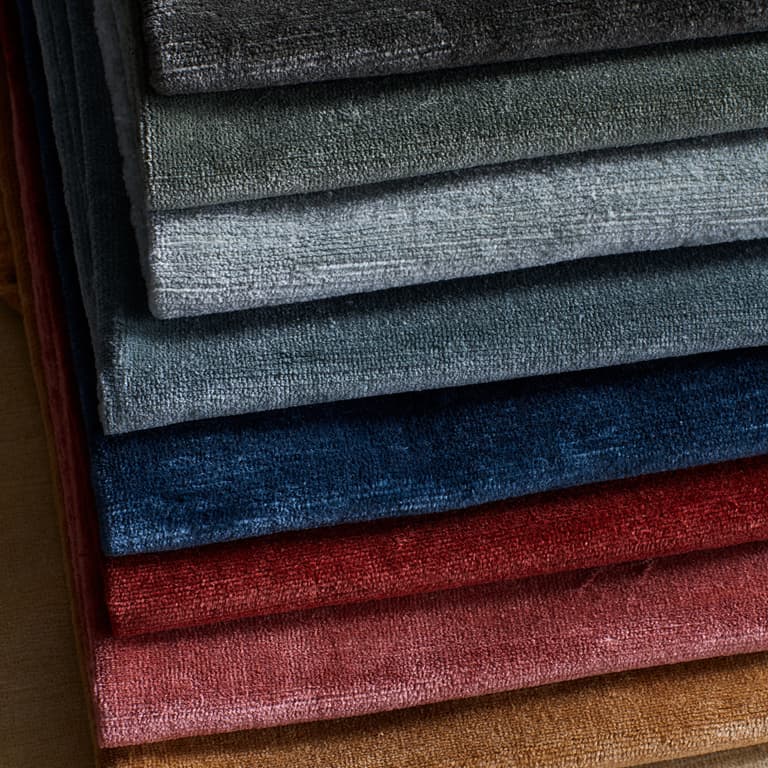 Madama is a smooth and soft cotton velvet with a beautiful drape.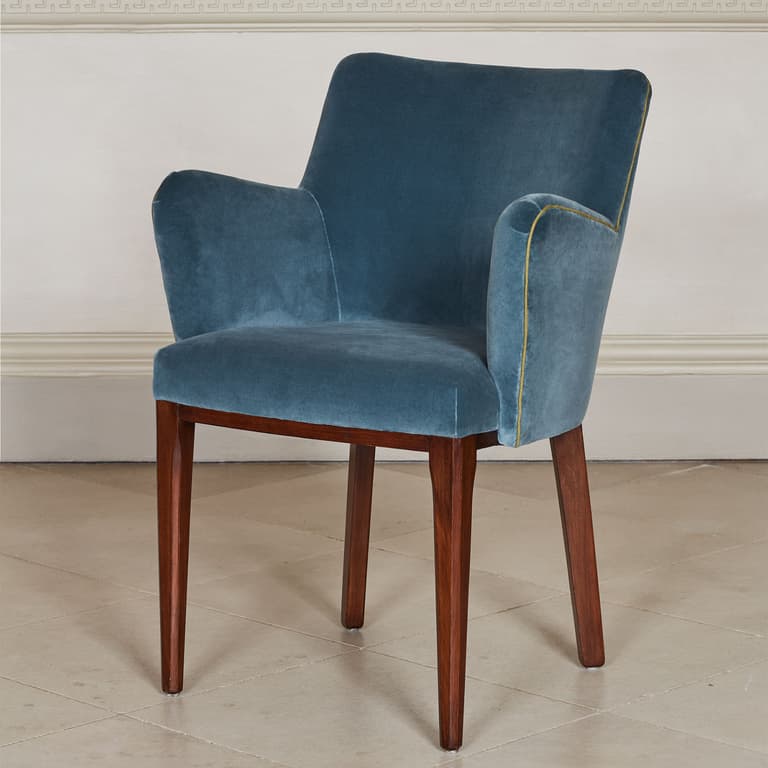 It is the same quality of velvet that was produced in the 1930s, giving it a distinctively vintage feel.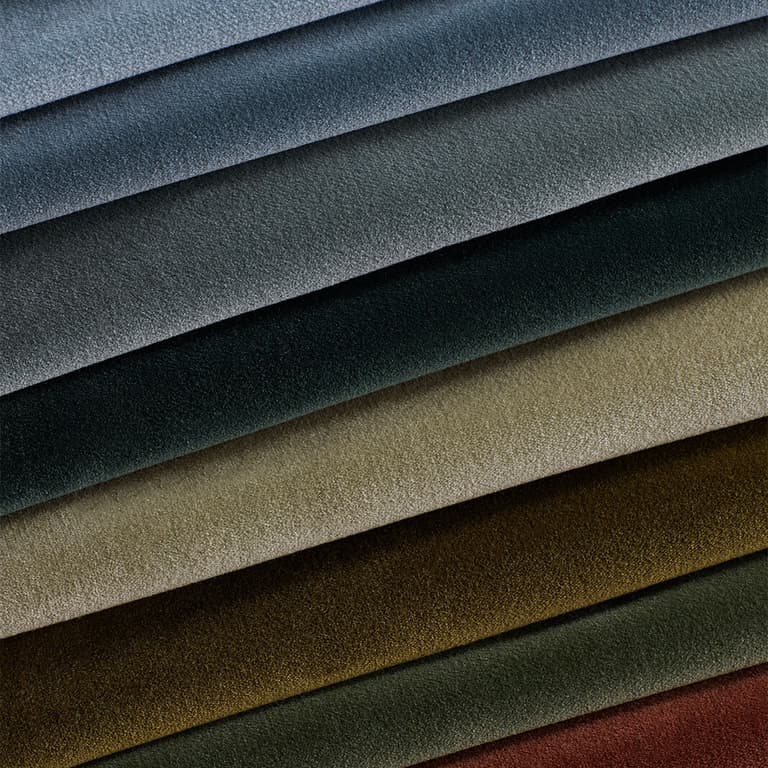 We also have 2 velvets made from the finest of wools. A Mohair velvet (below left) and an Alpaca velvet (below right), each come in a choice of 6 colourways.

Mohair obtained from the fleece of the Angora goat is one of the world's most beautiful, sustainable and natural fibres. Known for its luxuriousness, it is sometimes referred to as the 'noble' fibre. It is lustrous, resilient and also naturally flame & crease resistant.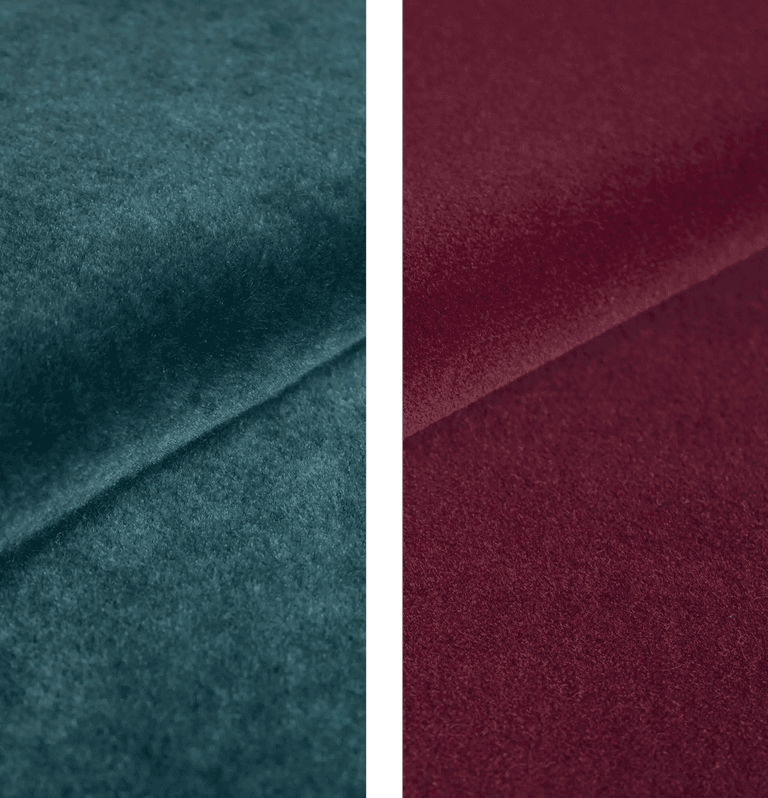 The Alpaca, which originates from Peru in South America, are particularly resilient to extreme weather conditions and this accounts for their unique coat. Alpaca wool is sustainable, renewable, as well as ethical and biodegradable.
---
CLICK HERE

TO DISCOVER ALL OF OUR EIGHT LUXURIOUS VELVETS