TOILE DE JOIE BY RAMIRO FERNÁNDEZ SAUS
We are pleased to introduce our Toile de Joie, now as a fabric, designed by influential Catalan artist Ramiro Fernández Saus who captures the imaginative thrill of discovering unexplored lands.

"My characters are poetic figures: they don't have a logical explanation. They arrive to me in an intuitive way and most of the time I don't know why. But I can always tell for sure if they are going to enlighten the mystery in the painting."
- Ramiro Fernandez Saus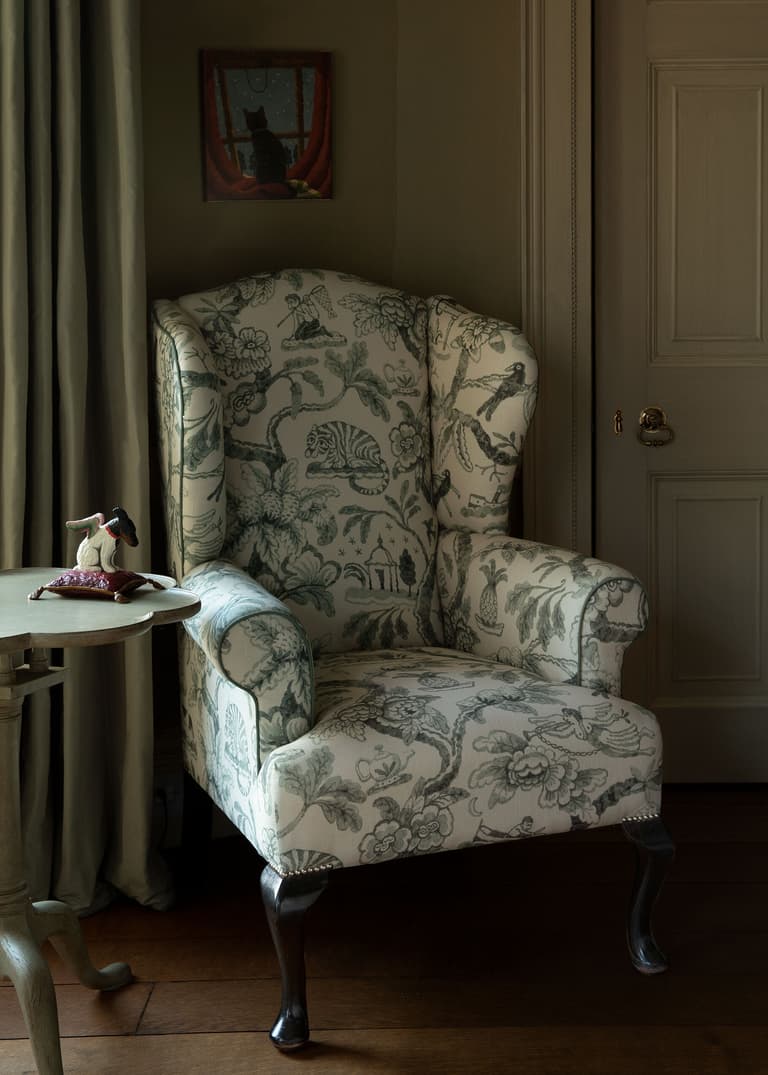 The fabric taken from the same design as the wallpaper is a jungle harbouring hidden locations, figures & animals that reveal themselves the more the scene is explored.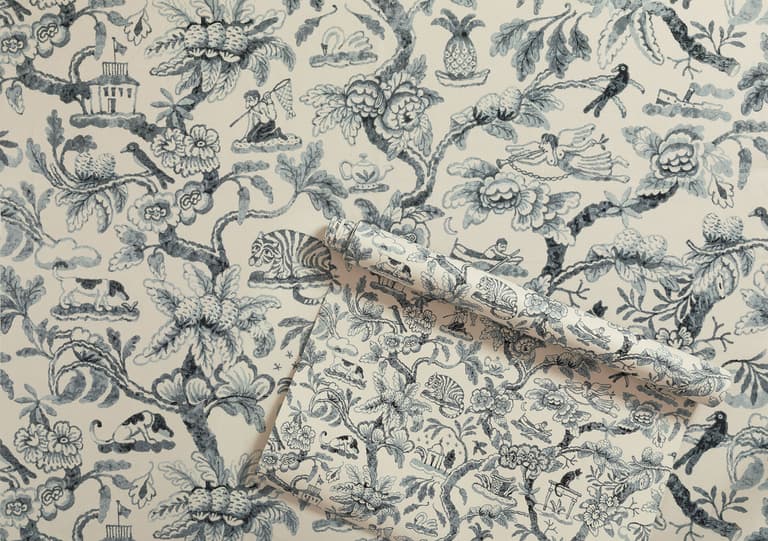 The fabric, printed in the U.K. is scaled up from the original, creating a bold and exciting design, perfect for drapes and upholstery.
The fabric comes in two complementary colours: Antique Blue and Sea Green.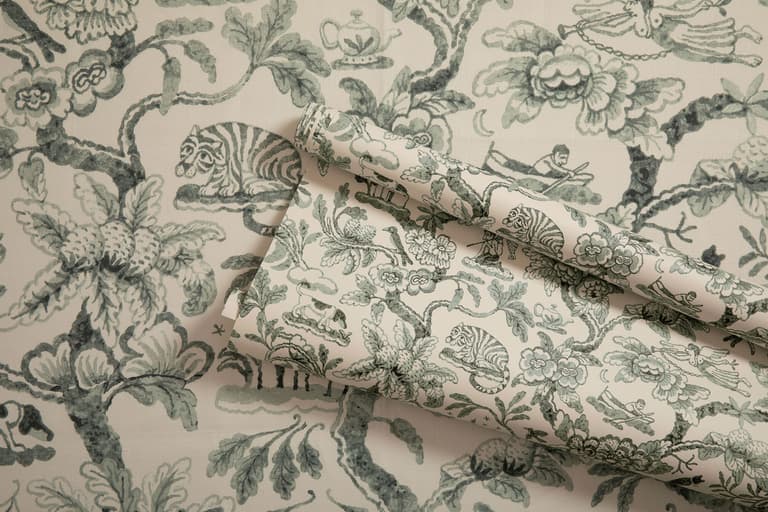 DISCOVER OUR TOILE DE JOIE FABRICS
HERE

For further information and to request cuttings please email:
[email protected]
---
For more information about Ramiro Fernández Saus and his art, please contact Long & Ryle at:
[email protected]
www.longandryle.com