Introducing the Bobbin Collection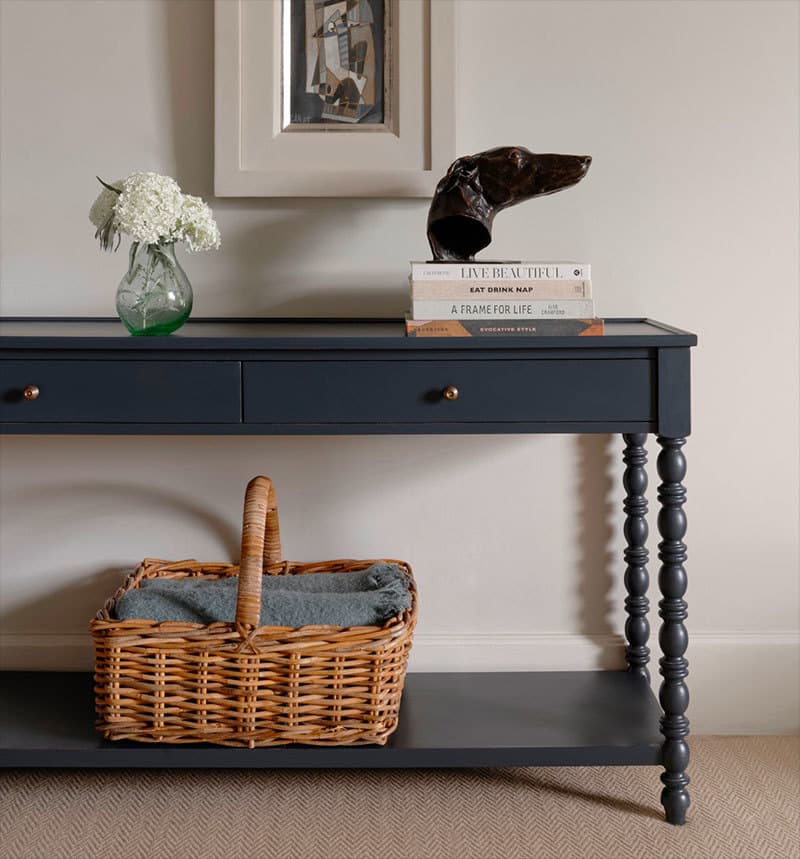 Chelsea Textiles invites you to view a new furniture range
THE BOBBIN COLLECTION
Turner Pocock have created a dreamy bedroom display,
which will be on view at our London showroom.

14th-25th September, 2020
9am-5pm

40-42 Pimlico Road, London, SW1W 8LP
---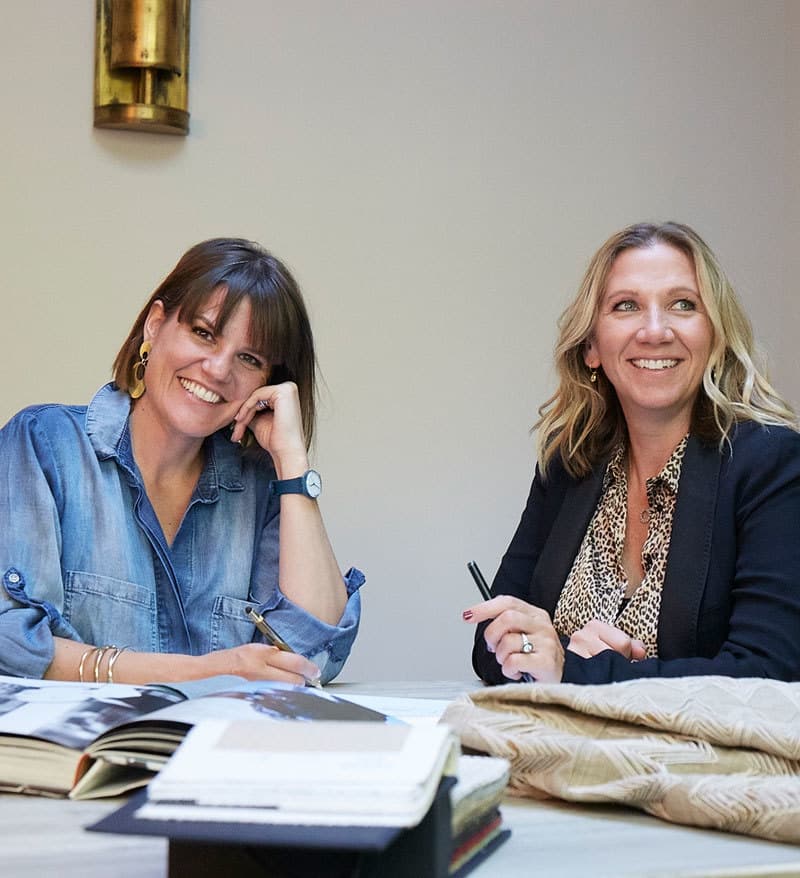 ---
Chelsea Textiles, together with leading interior design studio Turner Pocock, are delighted to announce a furniture collaboration, The Bobbin Collection.

Also known as 'Spool' furniture, the type was first seen in the mid 17th Century in the US and Northern Europe, when makers began using off-cuts from factories producing sewing bobbins to create whimsical designs for chairs, beds, cribs and more. The trend took off in the United States particularly, thanks in part to mass-production.

By the late 1800s bobbin factories were selling their entire inventory to furniture makers, keeping their wooden strips of bobbins uncut so as to service the interiors industry.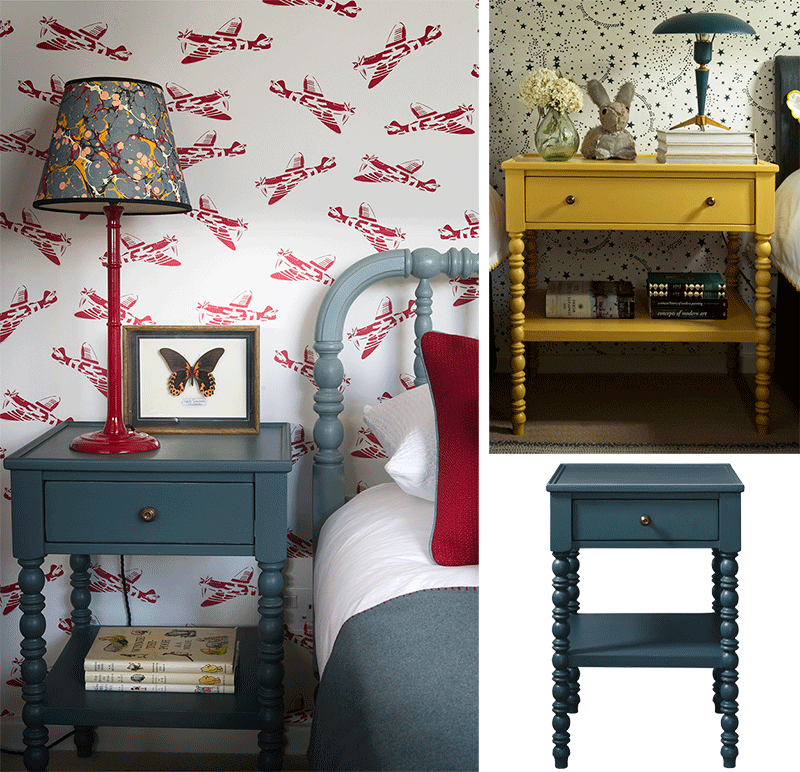 This domestic yet also deeply romantic furniture aesthetic fits perfectly both with Turner Pocock's emphasis on comfort and quality family living, and with Chelsea Textiles' ethos of faithfully recreating antique textiles and furniture, making heirlooms for future generations.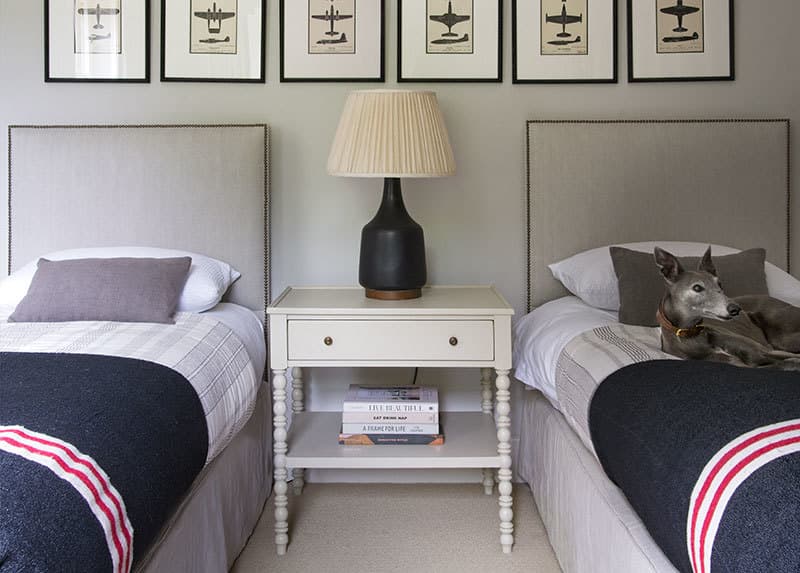 Chelsea Textiles was founded as a response to the increasing scarcity of fabrics of the 17th and 18th Century; antique bobbin furniture is equally hard to come by, and many contemporary reproductions lack the detail and skill that makes this style so wonderful. This collaboration between Turner Pocock and Chelsea Textiles rectifies this. 'Bobbin' comprises a bed, two sizes of bedside table and a console, available in any of Chelsea Textiles' paint colours, though particularly suited to those in the Mid- Century Modern range, and the Junior range.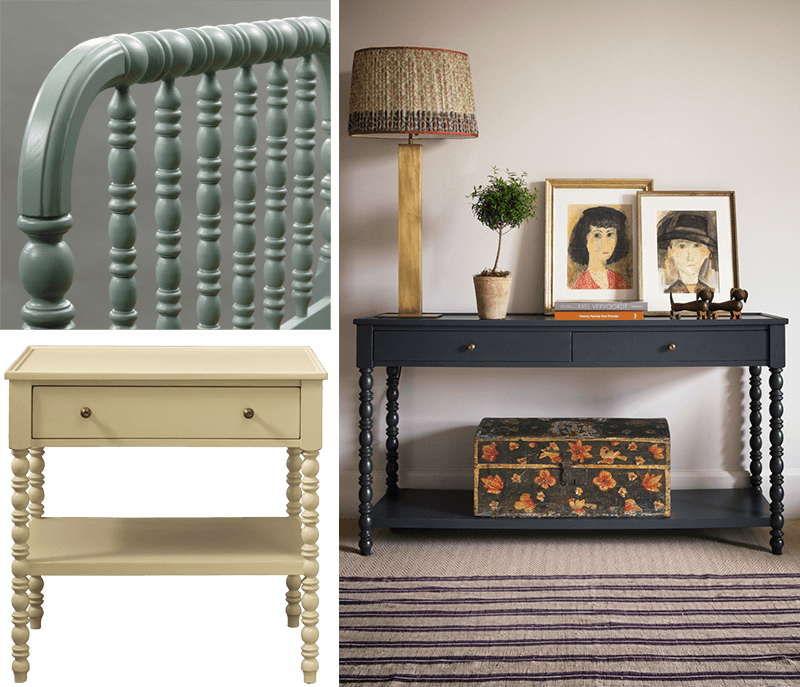 "It was important to us that we retained the historic integrity of bobbin furniture while encouraging playfulness through colour. Originally bobbin pieces were fun and characterful, we were really keen that our pieces had this quality too," says Bunny Turner of Turner Pocock.

"The collection manages to be both cheerfully unpretentious – and so perfect for a child's bedroom or playroom – and naturally elegant, lending itself to a more sophisticated, grown-up room. It's lovely to see the versatility which made the style so popular in the past still applies today," says Jenny Simpson, Design Director of Chelsea Textiles.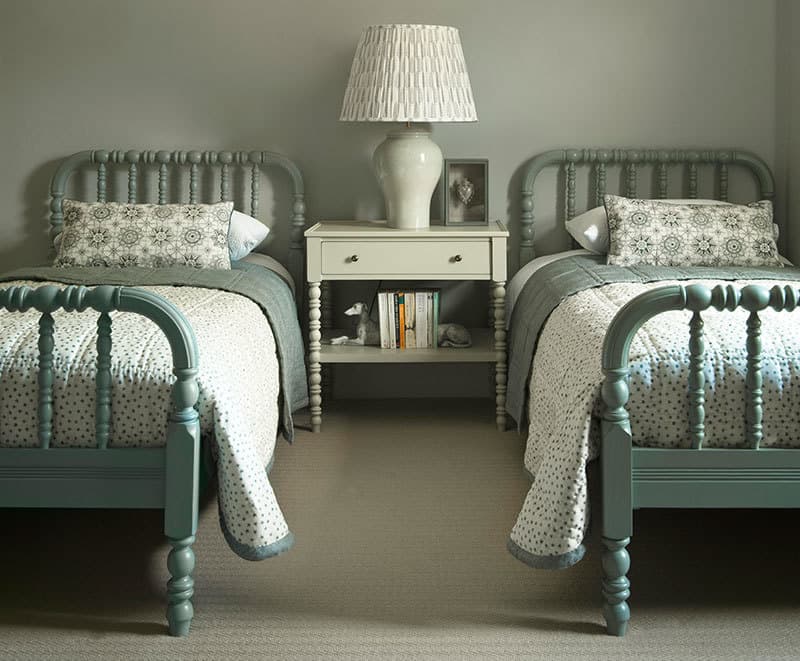 For additional information about The Bobbin Collection please contact Matteo in our London Showroom.

DOWNLOAD BOBBIN COLLECTION BROCHURE