Chelsea Textiles Join Pimlico Road Auction for Ukrainian Red Cross Appeal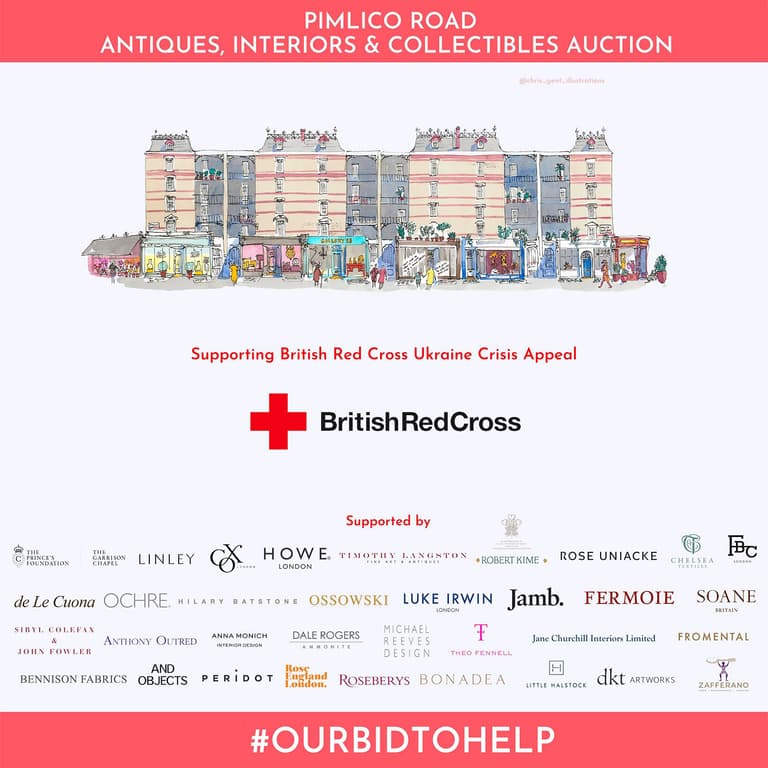 We're uniting with fellow Pimlico Road retailers and residents in support of the @BritishRedCross Ukraine Crisis Appeal. In #OurBidToHelp we're co-hosting an antiques, interiors & collectibles online auction which will be live on Monday 21st March. For a short time too, all included lots will be proudly displayed at @the_garrison_chapel for you, your friends and family to preview, bid and support.
If you can't make it to the Garrison Chapel, you can view and bid for the lots by following this link here.
We have donated to the auction two lots:
Lot 11 - Large hand embroidered bedcover in Moghul Flower designed by Neisha Crosland for Chelsea Textiles L280cm x W294cm (to view and bid click here)
Lot 12 - 3x Hand Embroidered cushions in Moghul Patch by designed by Neisha Crosland for Chelsea Textiles 2x Square cushion 41cm x 41cm (to view and bid click here)