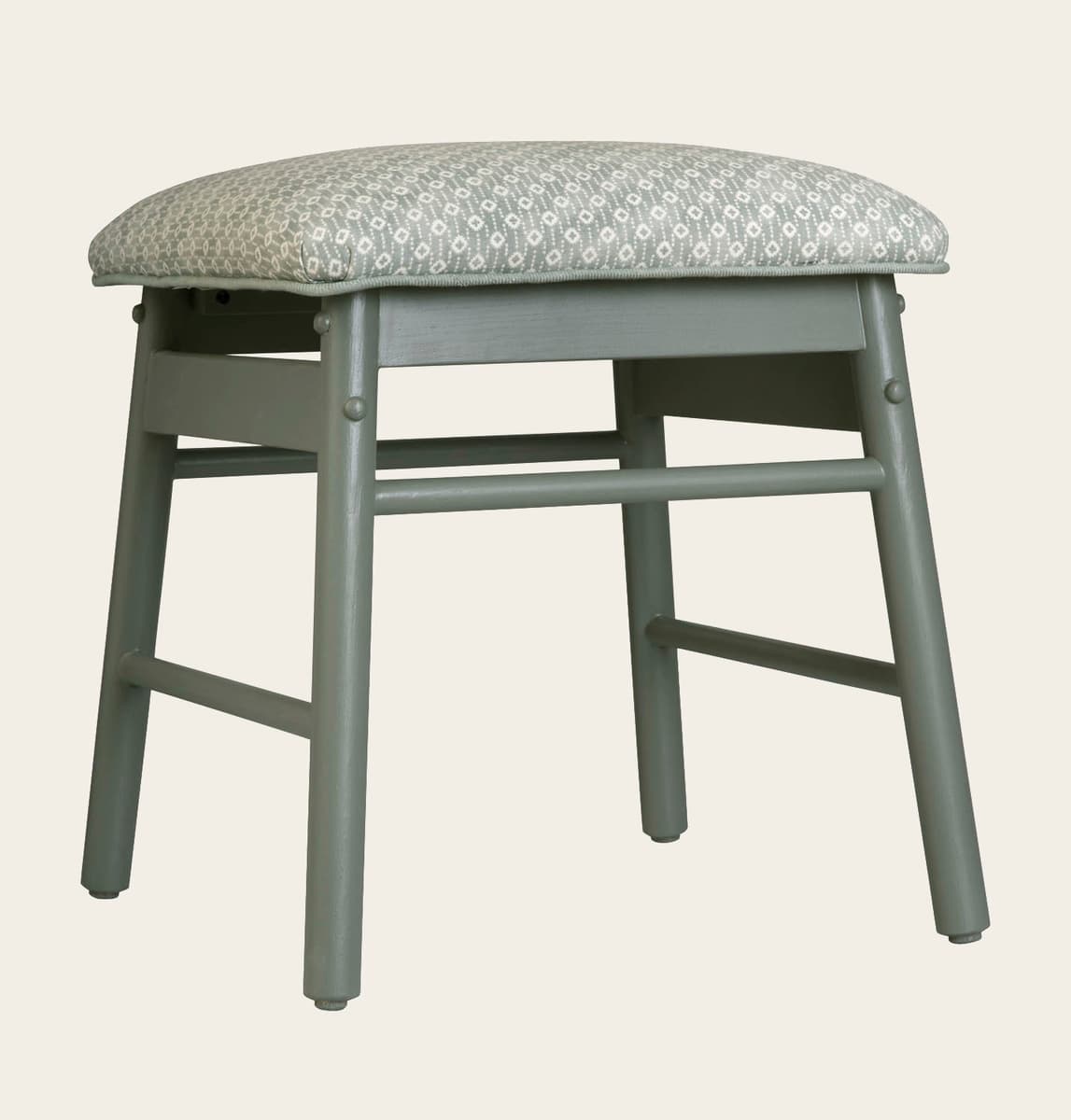 Stool
This stool was inspired by a dining chair originally designed in California in 1952 by influential Swedish designer and architect Greta Magnusson Grossman. Her career spanned three decades starting in Stockholm and then settling in Los Angels in the 1940s.

Handcrafted and hand painted
Solid wood, sustainably sourced teak
Printed fabric included
Available in a choice of colours and finishes.
Style number

MID010A
Size

H46 × W43 × D43 CM

H18 × W17 × D17 ″
Mid-Century Modern Signature Colours