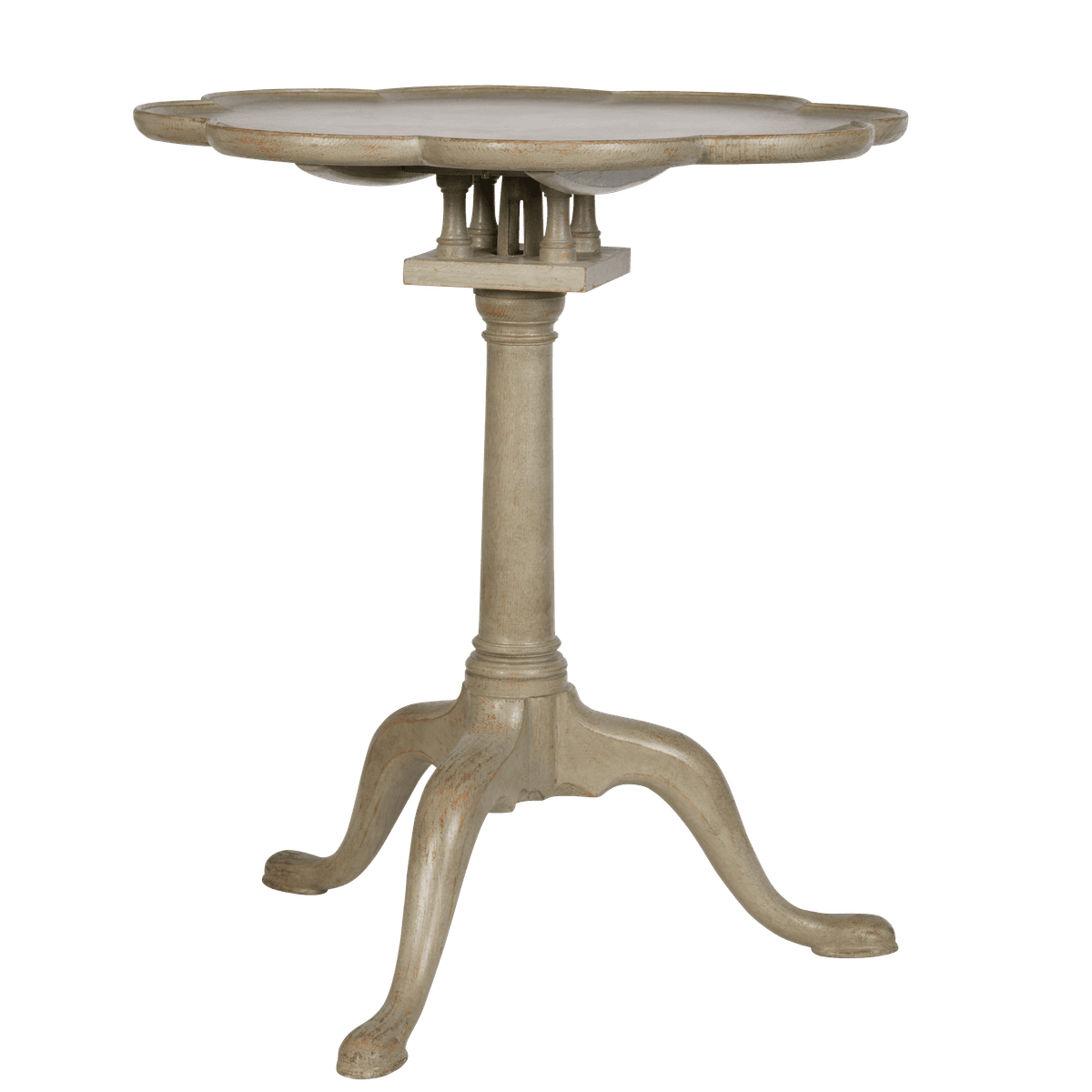 Pie crust table
The pie crust table originated in England in the mid-18th century and is most associated with the Georgian era. The table is distinguished by a top with a raised carved scalloped edge that resembles the crimped crust of a pie. The result is an eye-catching showpiece full of charm.
A status symbol in the 18th Century, the pie crust table was originally created to serve tea, a luxury that was to be showed off when served.
The rare birdcage mechanism that connects the top to the base allows the top to rotate as well as tilt and has been perfectly replicated and functions just as the original.

Hand carved and hand painted
Solid wood, sustainably sourced teak

Available in a choice of colours and finishes.
Style number

ENG083
Size

H69 × W61 × D61 CM

H27 × W24 × D24 ″
Gustavian Signature Colours
Mid-Century Modern Signature Colours
French Country Signature Colours