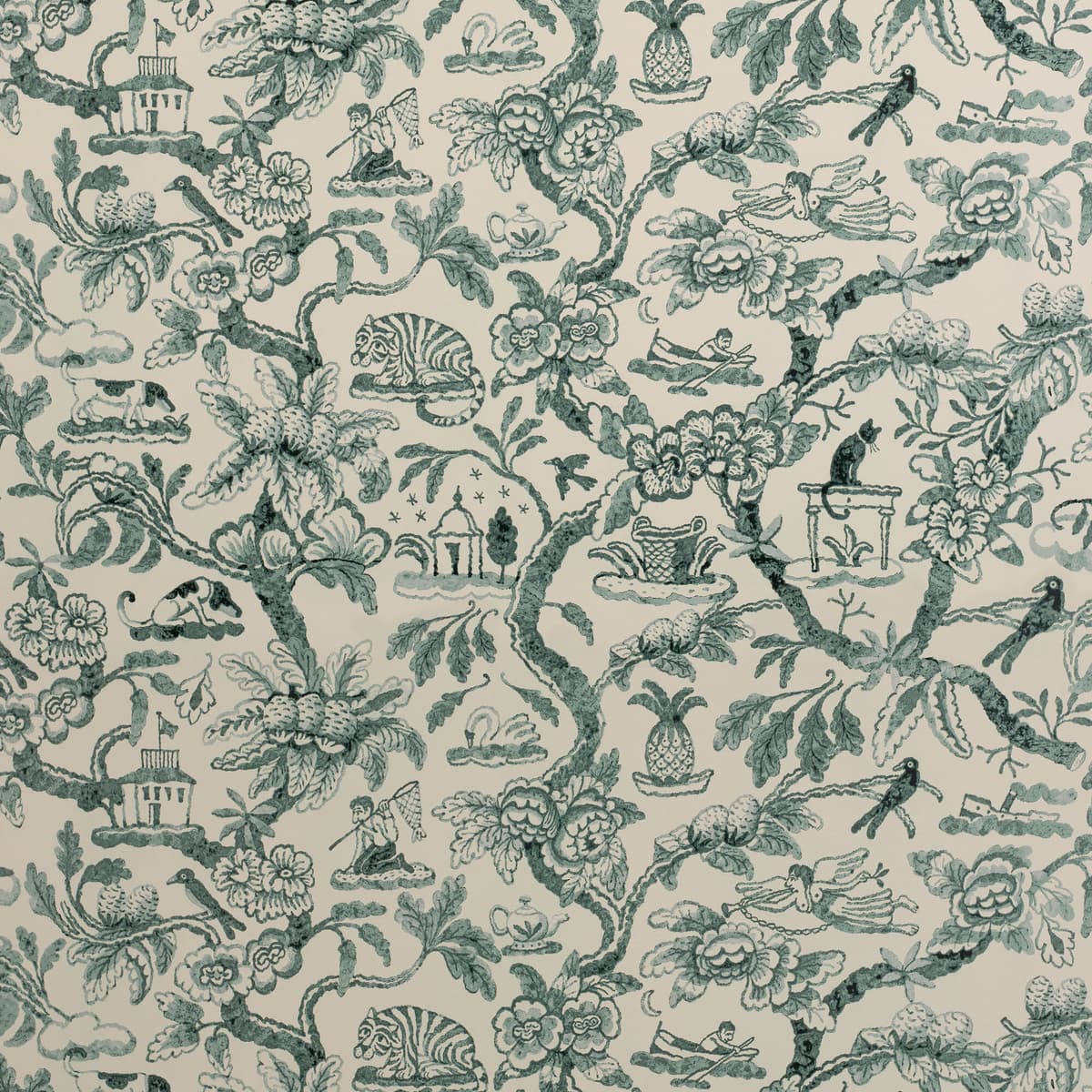 Toile de Joie wallpaper in Sea Green
by Ramiro Fernandez Saus
Toile de Joie is a whimsical wallpaper from the mind of influential Catalan artist Ramiro Fernandez Saus who captures the imaginative thrill of discovering unexplored lands. This patterned wallpaper becomes a jungle harbouring hidden locations, figures & animals that reveal themselves the more the scene is explored.
"My characters are poetic figures: they don't have a logical explanation. They arrive to me in an intuitive way and most of the time I don't know why. But I can always tell for sure if they are going to enlighten the mystery in the painting." - Ramiro Fernandez Saus
Printed using traditional techniques on smooth non-woven paper.
Style number

WRS001/02
Roll Width

68 CM

27 ″
Roll length

10M

~11Yds
pattern Repeat

42 cm

16.5 ″
Price

$186
Shipping

Usually ships within 5 business days.
Request cutting
Wallpaper batches may vary, please request a stock cutting prior to ordering.
Request cutting