Introducing Arya by Robert Kime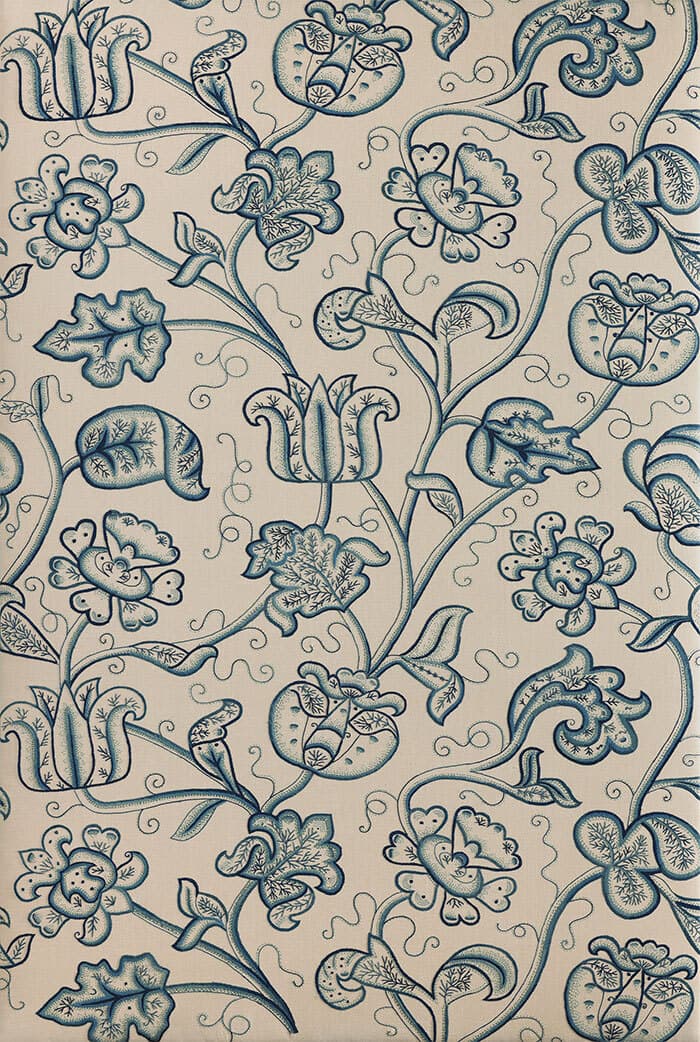 A hand embroidered fabric based on a 17th century crewelwork.
Arya is taken from a 17th century crewelwork from Robert's private collection. Crewelwork was fashionable for bed hangings and curtains in England in the late 17th and early 18th centuries and rare examples can still be found in National Trust properties or museums such as the V&A. Designs from this period were heavily influenced by Indian textiles imported by the East India Company.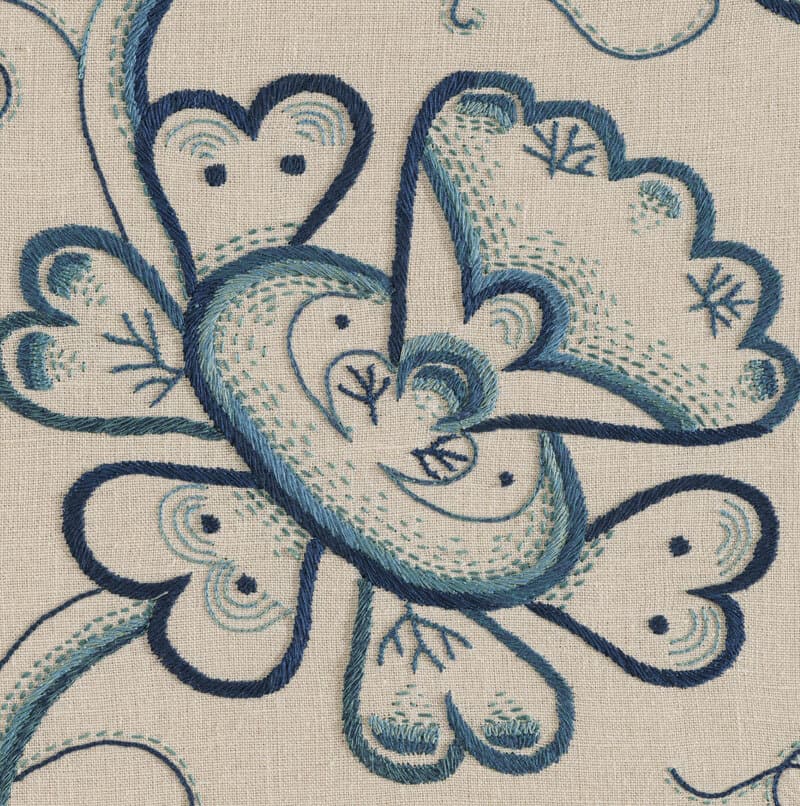 This large scale design features curling leaves and stylised flowers, such as tulips and daffodils. The monochrome blue hand embroidery is on a clay linen base cloth that closely matched the original document.

A wide range of stitches has been used to outline and then fill in the motifs creating both texture and shading. The large leaves are filled with a variety of designs and patterns made using long and zigzag stitches as well as chain stitch done with a traditional tambour hook and a running stitch that is done with a needle.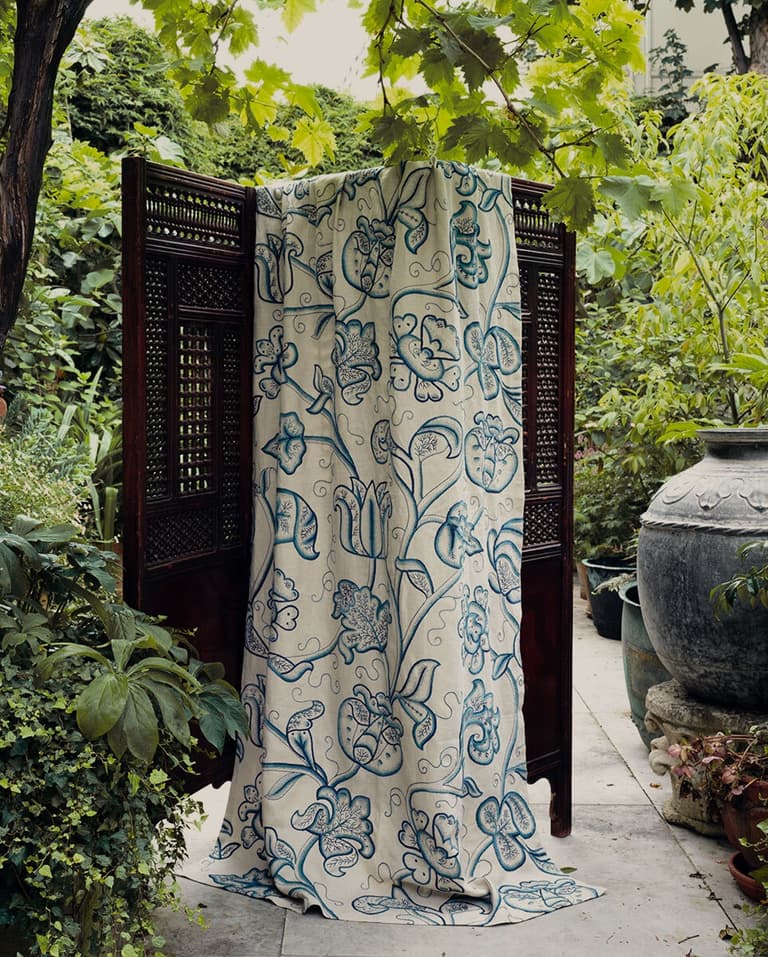 Robert Kime's collaboration with Chelsea Textiles perfectly interprets the quintessentially English style, for which he is renowned.
At his studio in Wiltshire he has amassed a private treasure-trove of 17th, 18th and 19thcentury textiles, from which he draws inspiration for these exquisite hand-embroidered designs.
Explore our complete range of Robert Kime for Chelsea Textiles here