CHELSEA TEXTILES & KIT KEMP WOW DALLAS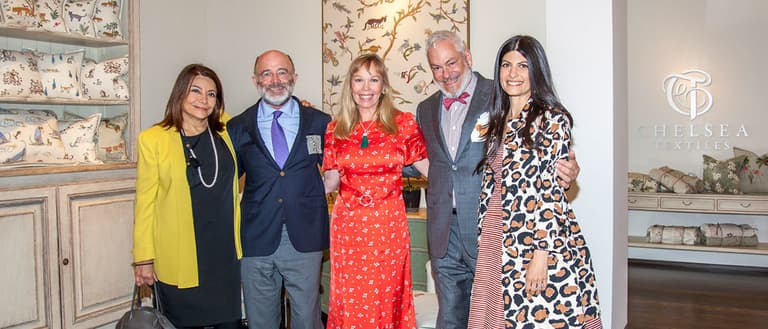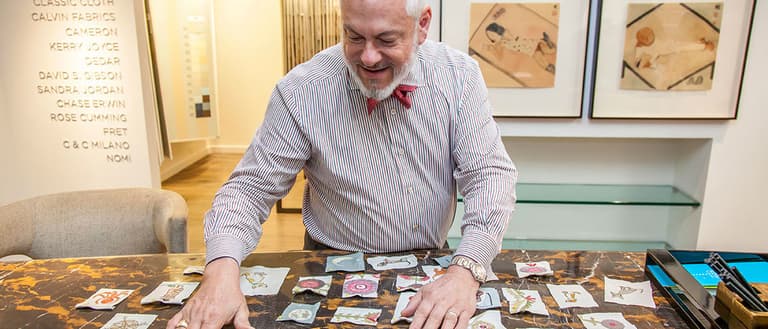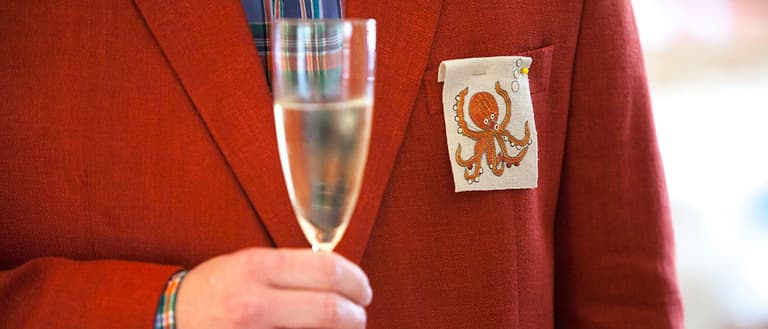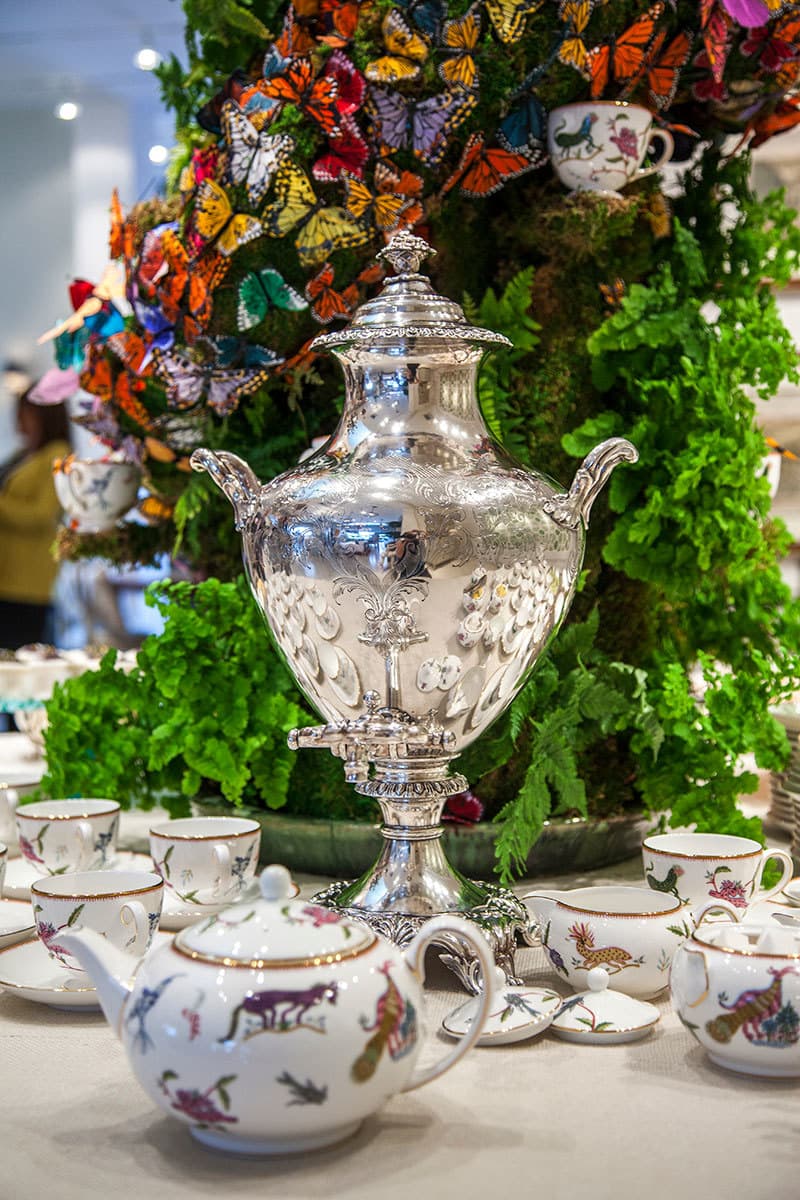 ---
Last month Chelsea Textiles' Mona Perlhagen and daughter Jenny Simpson flew to Dallas to attend an event hosted by its agent and international interiors retailer George Cameron Nash. Accompanying Mona and Jenny was the guest of honour, long-time collaborator Kit Kemp, the interior designer and Firmdale hotelier famous for her witty and charming design aesthetic.
The event was presented as a high-tea reception utilising the tea service Kit designed for Wedgwood, which was based on the mythological creatures embroidery design for Chelsea Textiles. The chinaware was included in the fabulous centrepiece, a cascade of butterflies, teapots and teacups spiralling down a tower of ferns created by Mark Williams. Inspiration was taken from Kit's books to transform two rooms, using pieces from Chelsea Textiles' collection to showcase Kit's unique style and flair for design.
Design professionals travelled from near and far to meet with Kit Kemp, who closed the event with a book signing of 'Every Room Tells a Story' the follow up to her hugely succesful 'A Living Space'.
Chelsea Textile's was delighted to launch its furniture collection for the first time outside of its New York showroom. Exquisite furniture, handmade and hand painted by master craftsmen, is now available in Texas through George Cameron Nash.
---