Celebrating the Platinum Jubilee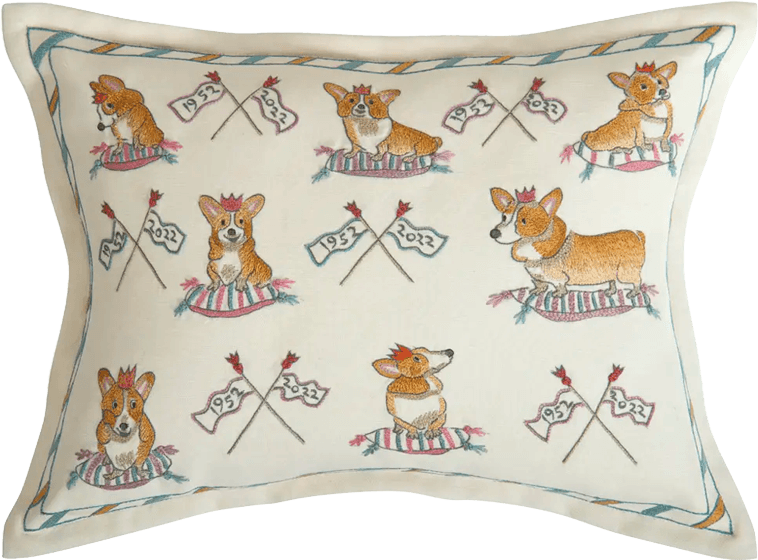 The queen's best friends
Domenica More Gordon's jubilee corgis
---
In celebration of the Platinum Jubilee, Domenica More Gordon
has created two exclusive & charming designs for Chelsea Textiles
featuring the Queen's favourite breed of dog, the corgi.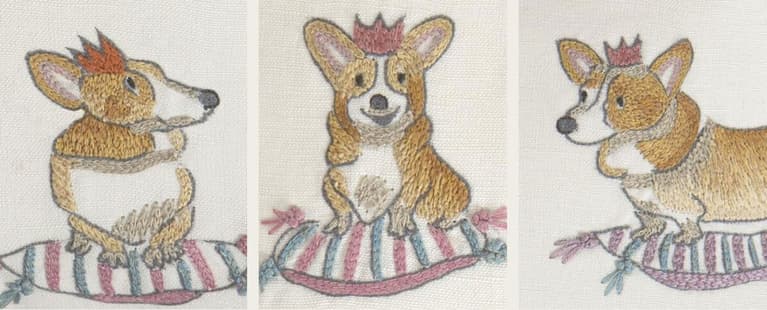 ---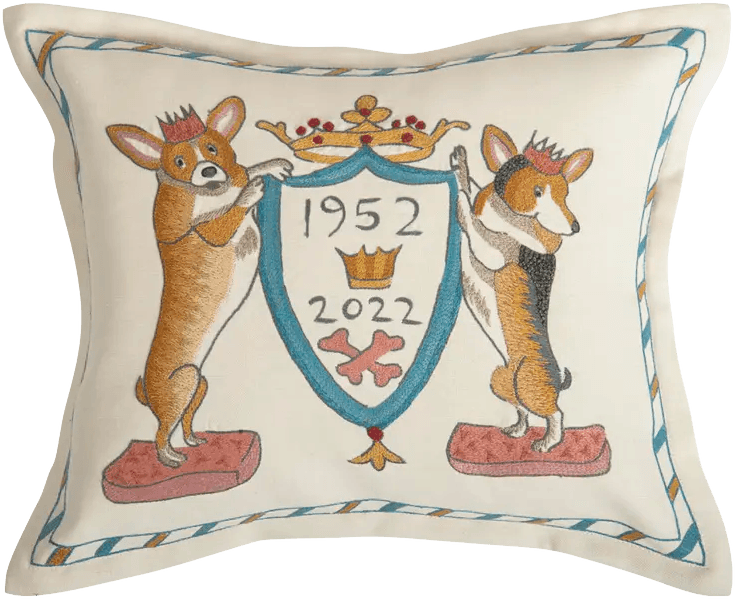 Heraldic Corgis
by Domenica More Gordon
---
Our corgi cushions are the perfect way to celebrate and remember this
historic anniversary. All of our Platinum Jubilee cushions
can be found by following the link below.