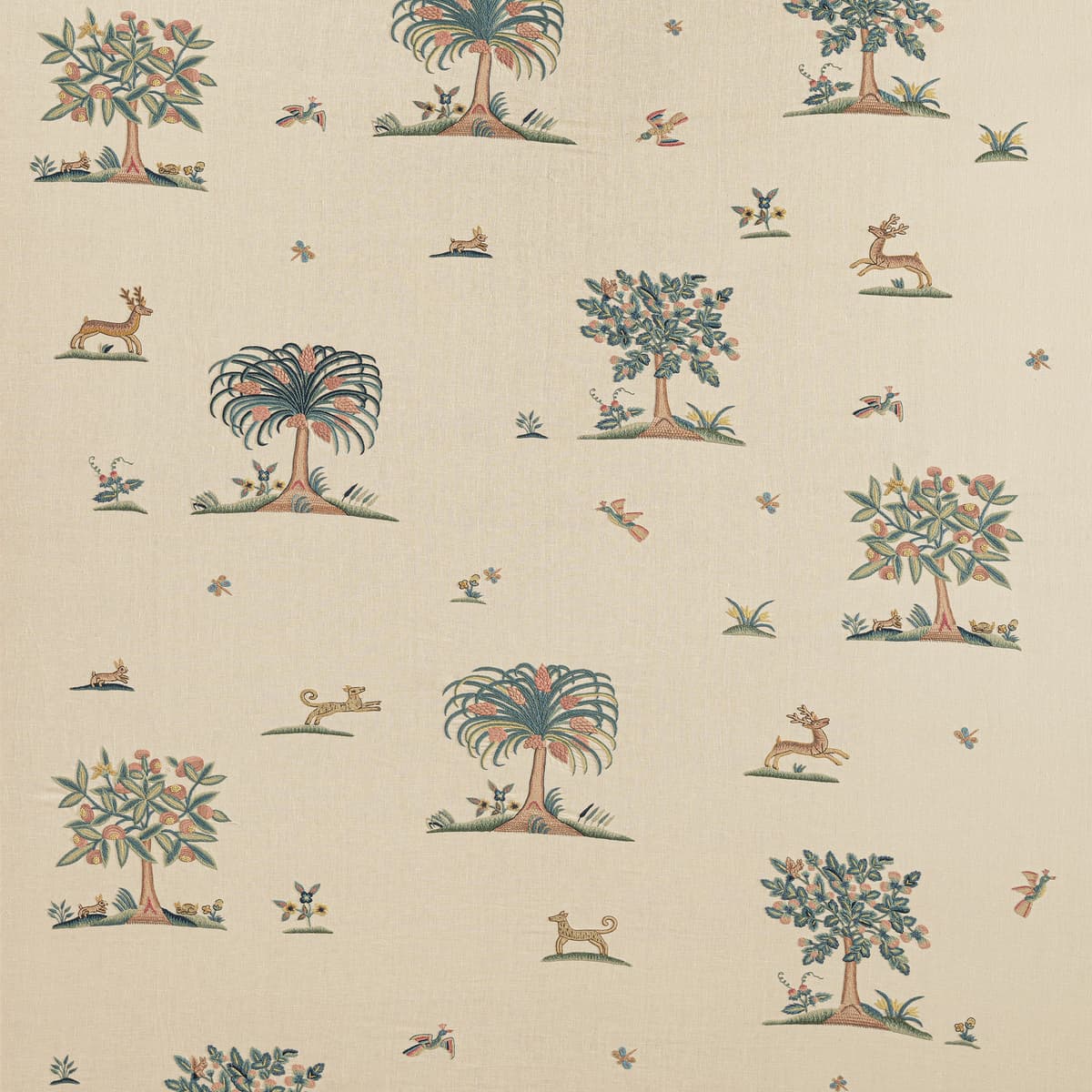 Jacobean Trees
Jacobean Trees, is a reworking of a pair of early 18th century crewel work panels. Featuring stags, leopards and birds amongst different species of trees, in green, blue and pink with red accents, the panels are thought to be a creative interpretation of the Tree of Life motif that was popular during the Jacobean era. The inclusion of the palm trees pays heed to the significant influence of Oriental designs of the early 18th Century.
The design is also available across 3 complementary cushions which are hand-embroidered replicas of scenes from the panels.
To create a fabric encompassing all of the charming decorative elements, Chelsea Textiles scaled down the design, making it suitable for curtains or a bedcover.
Style number

F842
Fabric content

100% Linen
Embroidery Width

119 CM

47 ″
pattern Repeat

192 cm

75.5 ″